The importance of environmental certifications for rubber flooring
The subject of sustainable architecture has become a hot topic for companies such as Artigo, who see their products fitted in large-scale public and private constructions. A hospital, a library, a school constitute a service to their respective communities and, at the same time, define communal spaces open to everyone, which increasingly need to focus on collective well-being and health.
Towards the production of increasingly environmentally-friendly rubber flooring
Artigo's first engagement is towards the people who use our flooring: it is for them that we strive constantly to ensure that our products are free from PVC, heavy metals, halogens, and volatile plasticisers, to guarantee reduced VOC emissions. This process is constantly being updated, implementing ever new production technologies that allow us to use recycled or recovered materials.
Rubber flooring and healthy environments
However it is equally important to recognise the impact of an architecture, with all its component elements, in the context of an ecosystem. It is with this in mind that we decided to base our sustainability research on real and numerically verifiable goals, having our flooring tested by the most prestigious international standards and thus acquiring an increasing number of environmental certifications. Professionals who choose our products can verify in a totally transparent way that we comply with the most important international standards. The same standards are part of an integrated and sustainable process shared by the world's most prestigious design studios and leading construction firms.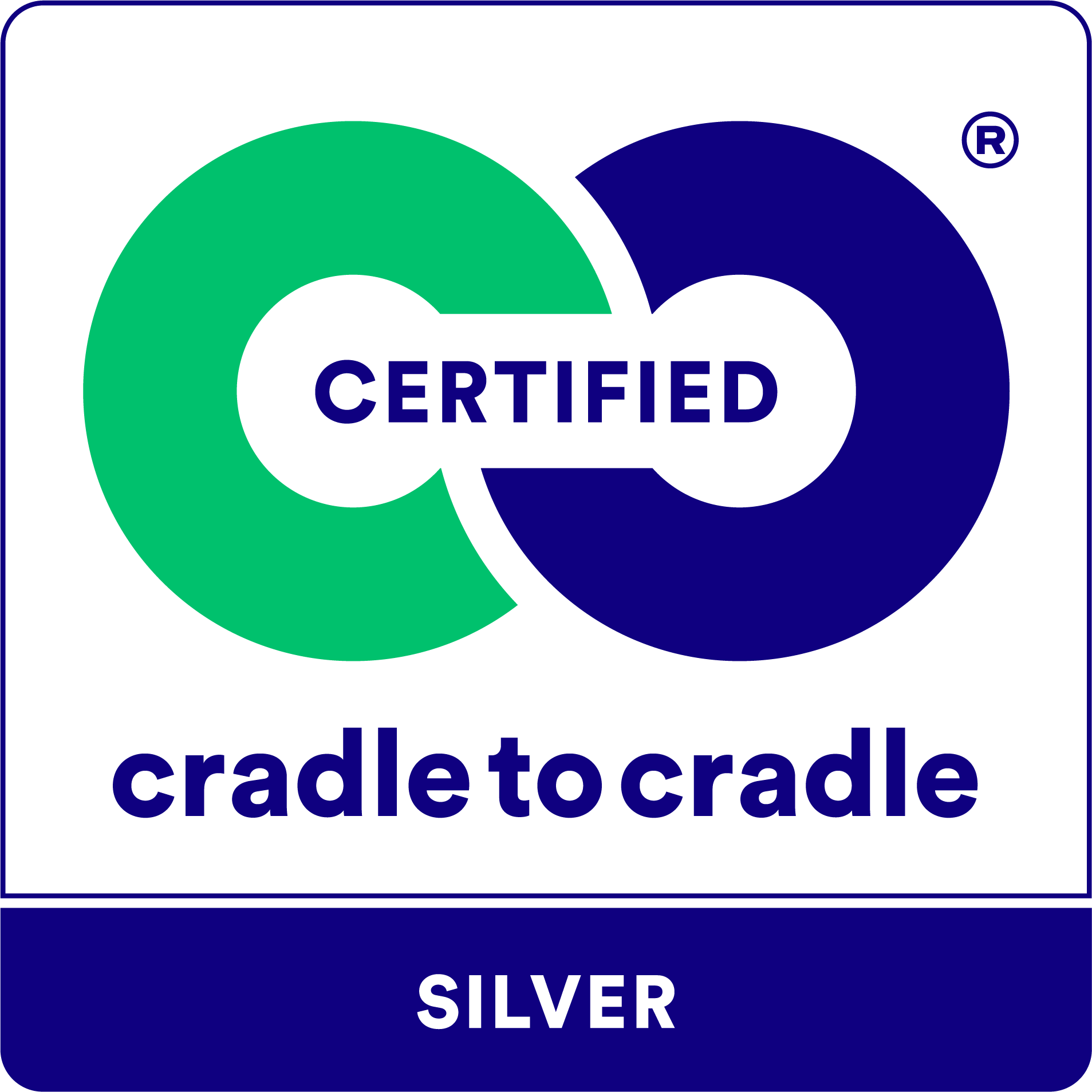 CRADLE TO CRADLE CERTIFIED®
Cradle to Cradle Certified® is a globally recognised measure of safer, more sustainable products made for the circular economy. Aimed at having a positive impact on people and the planet, Cradle to Cradle® design principles apply to product assessed for environmental and social performance across five critical sustainability categories: material health; material reutilization; renewable energy and carbon management; water stewardship; social fairness. Cradle to Cradle Certified® is recognised as a preferred product certification by many organisations and sustainability standards, including BREEAM and LEED.
Certified products Granito, Grain, Kayar, Nd Uni, Natura, Dharma, Screed, Lava, Zeus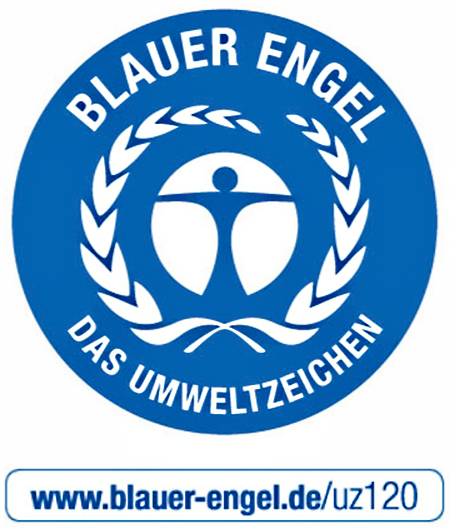 Identifies the best products from an ecological and environmental point of view; it ensures the non-toxicity of the finished product and its components, and ensures very low VOC emissions within buildings.
Certified products Nd Uni, Kayar, Grain, Granito, Zeus, Screed, Natura, Lava, Dharma, BS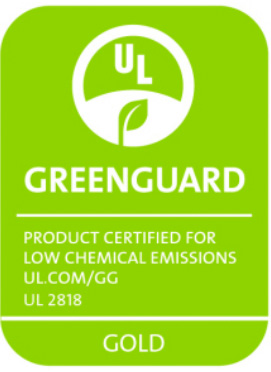 Gives assurance that products designed for use in indoor spaces (and thus providing good indoor air quality) meet strict chemical emissions limits, which contribute to the creation of healthier interiors. Ensures that a product has met some of the world's most rigorous and comprehensive standards for low emissions of volatile organic compounds (VOCs) into indoor air. The Greenguard Gold standard includes health based criteria for additional chemicals and also requires lower total VOC emissions levels to ensure that products are acceptable for use in environments such as schools and healthcare facilities.
Certified products Nd Uni, Grain, Kayar, Granito, Zeus, LL, Screed, Lava, Natura, BS, X-Elastic, Dharma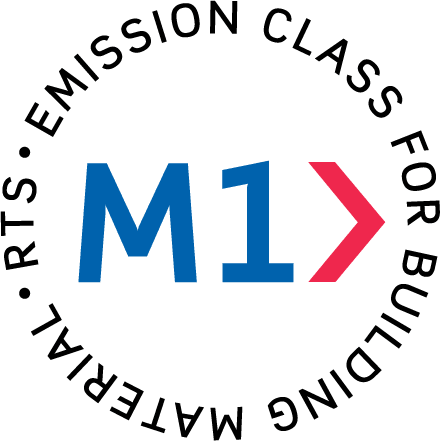 The lowest emission class of the Finnish voluntary emission classification system, and requires VOC and formaldehyde testing in an emission chamber after 28 days. It includes an odour testing,  distinguishing the M1 label from any other low VOC specification around the Globe.
Certified products Nd Uni, Kayar, Grain, Granito, Zeus, Screed, Natura, Lava, Dharma, BS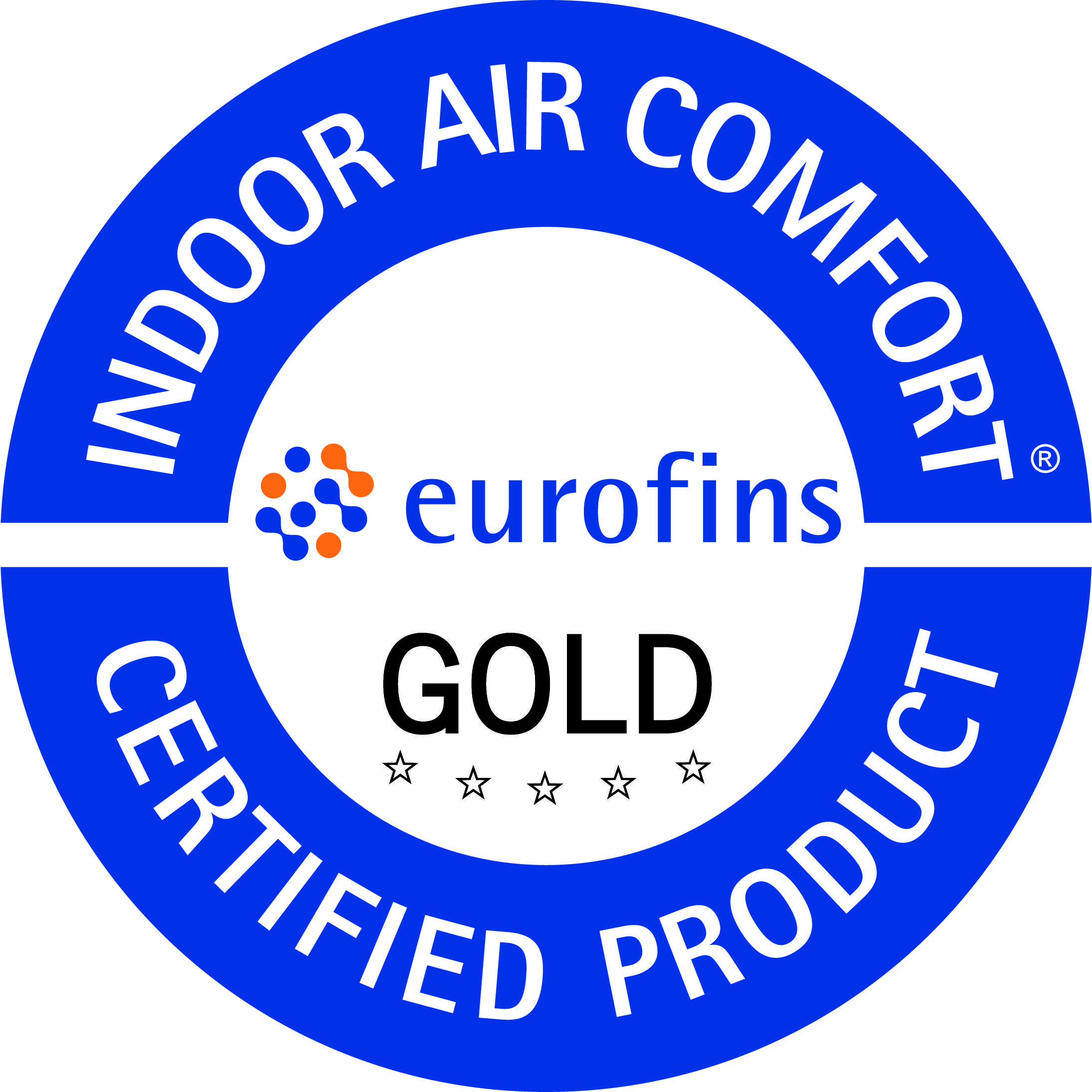 Shows compliance of product emissions with the criteria of all legal specifications issued by authorities in the European Union and its Member States and also with most of the voluntary labels on VOC emissions from products.This makes Indoor Air Comfort GOLD the most ambitious low-emitting label in whole Europe. Indoor Air Comfort GOLD include more than testing: this program includes an internal quality program at the production site to ensure continuous manufacture of low-emitting products, including on-site audits, re-testing and certification – all together giving a very high level of reliability of the statement on very low VOC emissions.
Certified products Zeus, Granito, Kayar, Lava, Natura, Dharma, Screed, Nd Uni, Grain, BS, Ant 48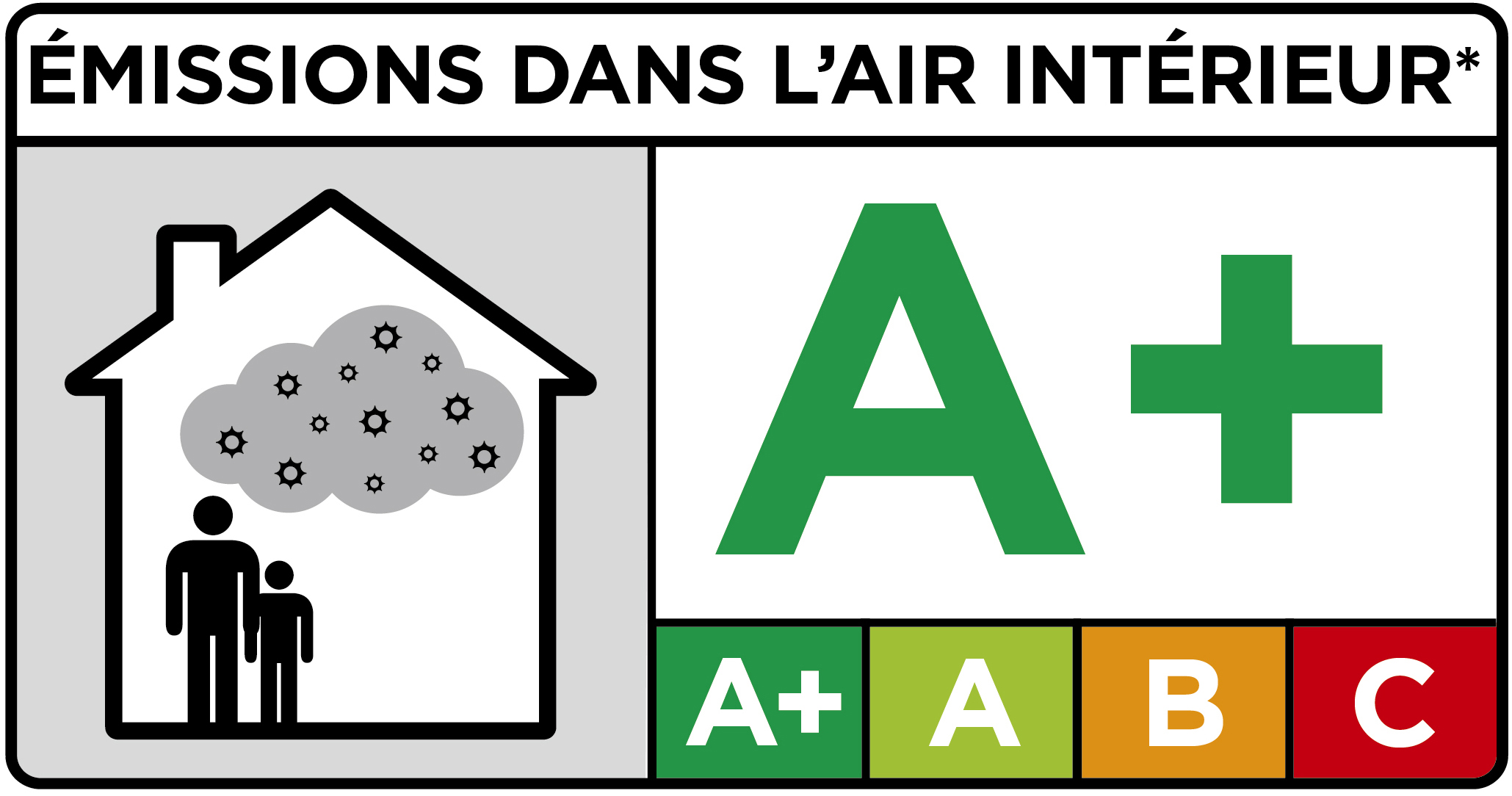 Certifying in a simple and direct way the level of emissions of volatile organic compounds according to French law. All of our products have obtained the highest class A +.
Certified products Nd Uni, Kayar, Grain, Granito, Zeus, Screed, Natura, Lava, Dharma, BS, LL, X-Elastic, Ant 48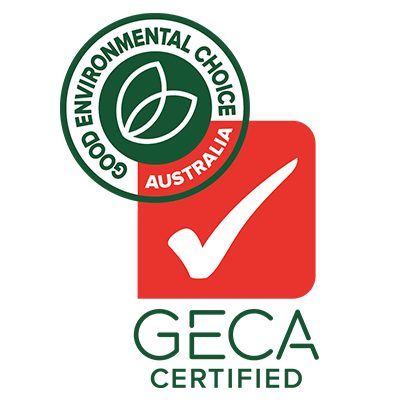 The GECA Ecolabel (Good Environmental Choice Australia)  is globally recognized as a robust and credible form of environmental labeling as it involves multiple criteria and life cycle considerations. The product and the Company are independently assessed to meet a wide range of environmental, human health and social impact criteria.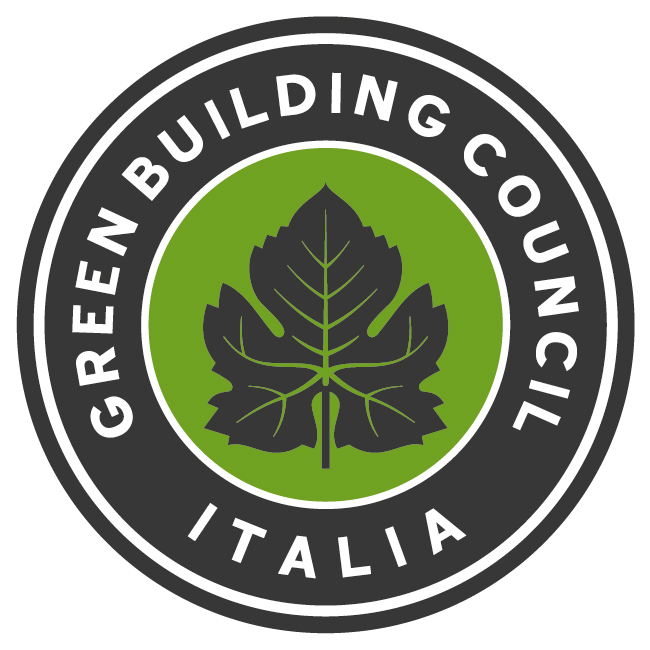 The Green Building Council Italy is a non profit organization that is part of the international network of GBC present in many other countries; it is a member of the World GBC and partner of USGBC. These associations share the objectives of promoting and accelerating the creation of a building culture of sustainability, raising public awareness and the institutional standards on the impact that the methods of design and construction of buildings have on the quality of life of citizens, providing clear parameters to the industry, encouraging the comparison between the industry by creating a community of sustainable building. Artigo is member of GBC Italy since 2010.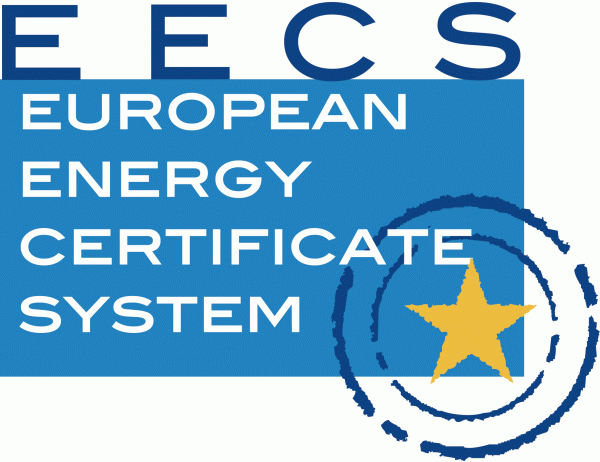 The Guarantee of Origin (GO) is an electronic certification that certifies the renewable origin of the sources used by the plants, and is able to guarantee that the electricity it uses in its production plants comes 100% from renewable sources: wind, sun, water.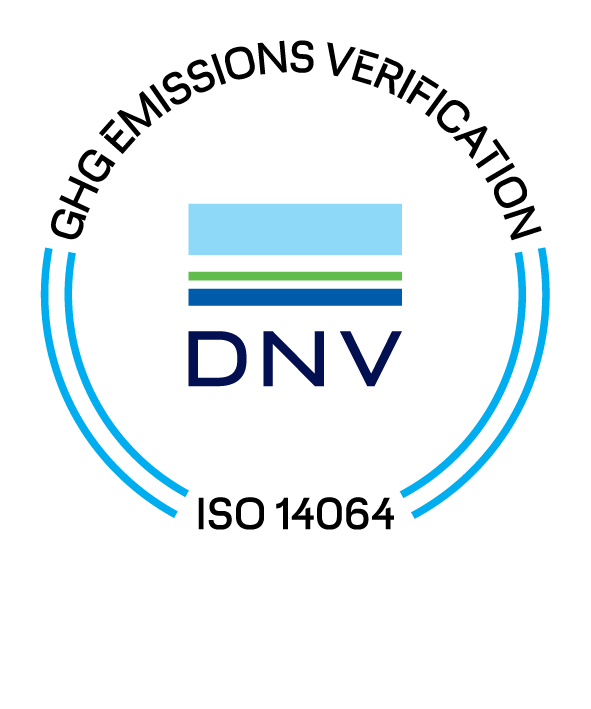 The verification of Greenhouse Gas Emissions allows the company to have a reliable and robust reporting methodology and to start analysing actions to reduce and/or offset the emissions of its products and services, thus demonstrating in a tangible way its own commitment to the environmental impact of its products.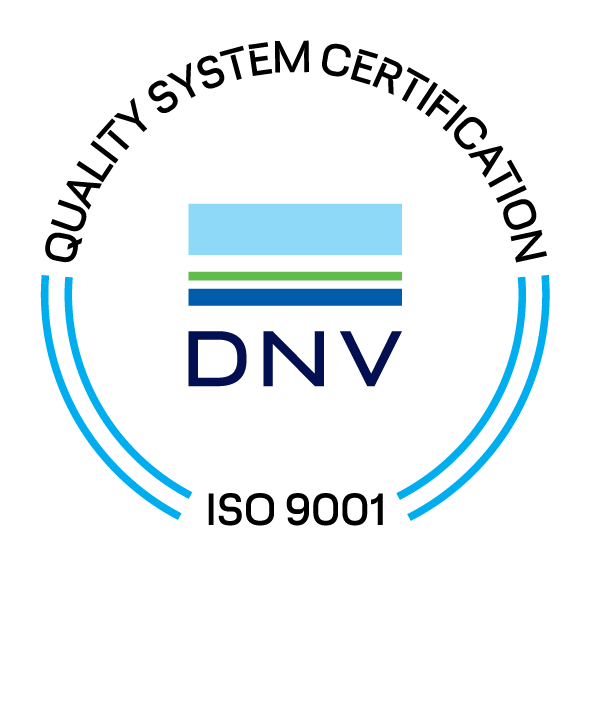 The international standard that outlines the modalities to achieve high performance by implementing processes to improve operational efficiency at all levels. It aims to enhance customer satisfaction through the quality assurance process and that products are compliant with the applicable requirements.
The internationally recognized standard for the certification of the environmental management system of a company that provides a systematic framework for the integration of practices to protect the environment, prevent pollution, reduce the amount of waste, consumption of energy and materials.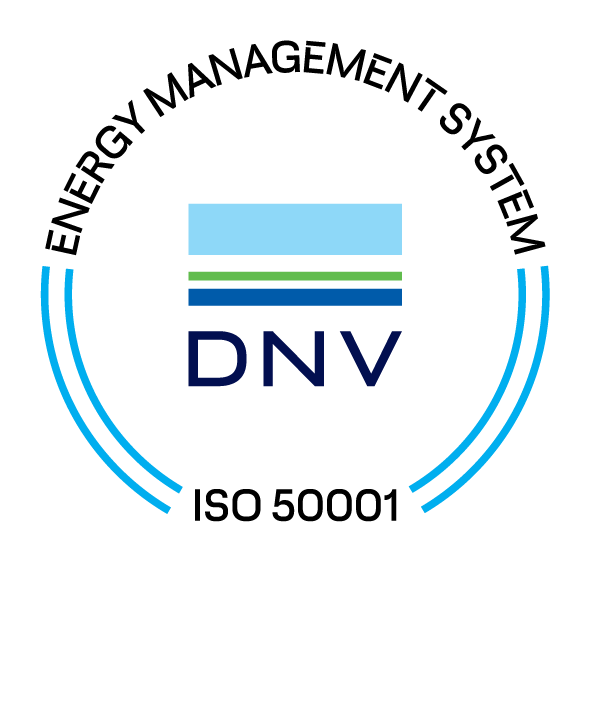 The international standard that helps the company to efficiently manage the energy it consumes. It provides the guidelines for creating an energy management system within the company with the main goal to enable the implementation of measures to improve energy efficiency, reduce energy costs, and decrease environmental impacts such as greenhouse gas emissions.
"*" indicates required fields