They say every good project starts with a moodboard: a way to give physical presence to the feelings, the subtleties, the goals every designer has in their minds. Putting down materials, finishings and inspirations on a table; creating a contact, a relationship, a strong bond or an even stronger contrast.
The moodboard is a roadmap, a canvas, a tactile reference point and even "a bridge" between the designer and the client. In this new series, we will explore the potentials of the Artigo collection in helping define moods, styles and visions.
BS Classic is one of the most iconic rubber floorings and a true design classic.
Introduced in the 50s, adopted by modernism, functionalism, pop-art and many more; featured in countless architect's dreams scattered around the world; renowned for its grip and resilience that make it ideal for stairs and metro platforms…
And all in all, "the stud" travels through time in constant dialogue with the most cutting-edge materials: metals, glasses, technical textiles…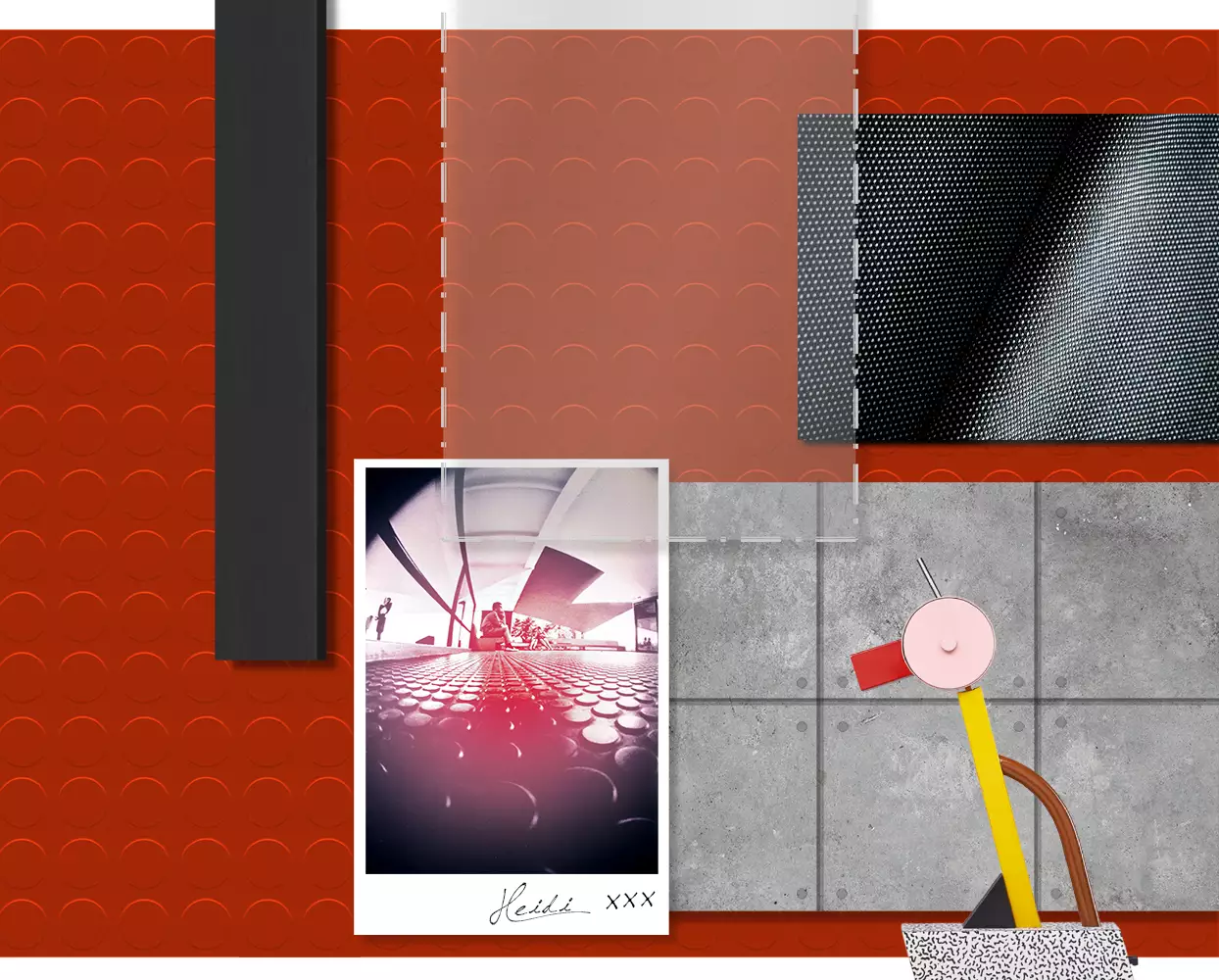 Let's call it mellow yellow: a story in Southern California that starts with nostalgia and ends up being timeless. 
Yellow Zeus, paired with linen and alcantara, is the color of an endless summer.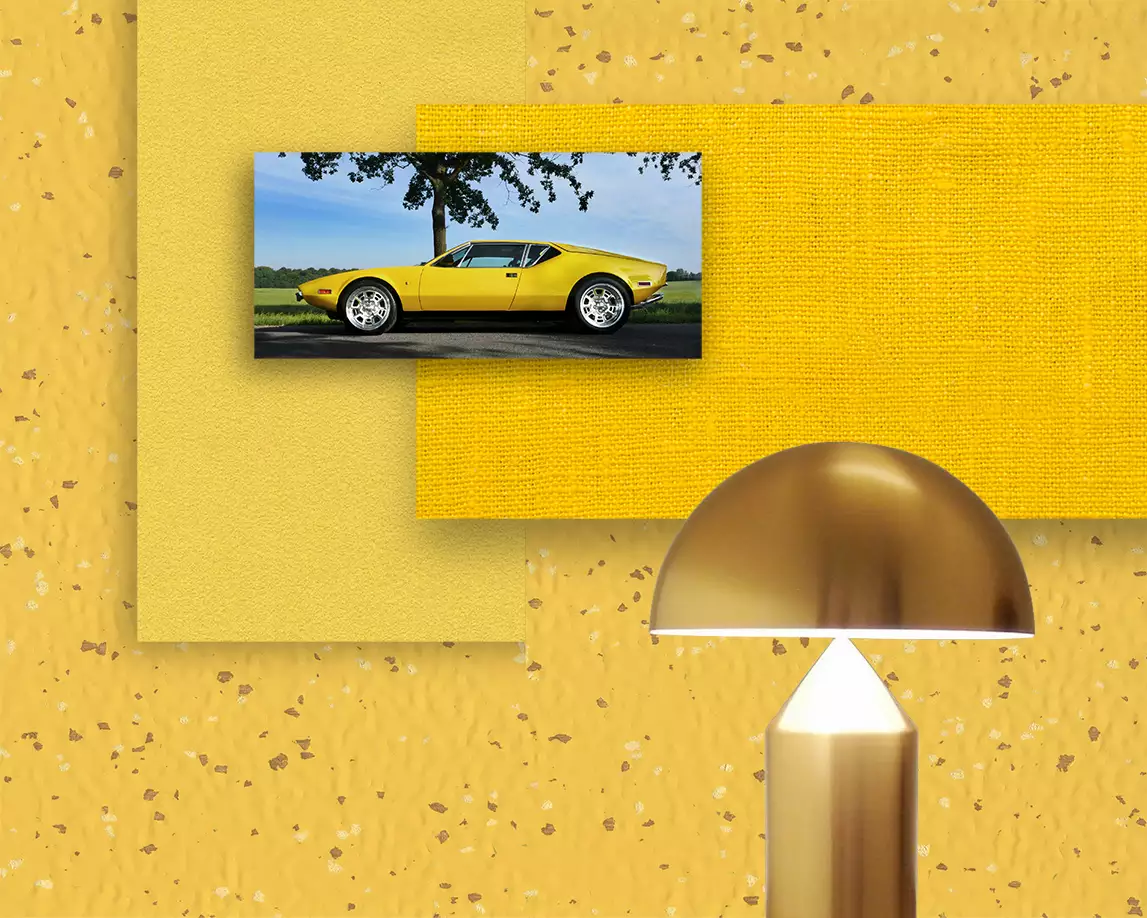 Kayar is the rubber flooring with natural coconut fibers, designed by Sottsass Associati. 
The first rubber flooring to incorporate natural materials, it speaks of Ettore's fascination with India, but also crosses all boundaries, in perfect dialogue with natural textiles such as linen, with pinewood and, surprisingly, with colorful plastic too!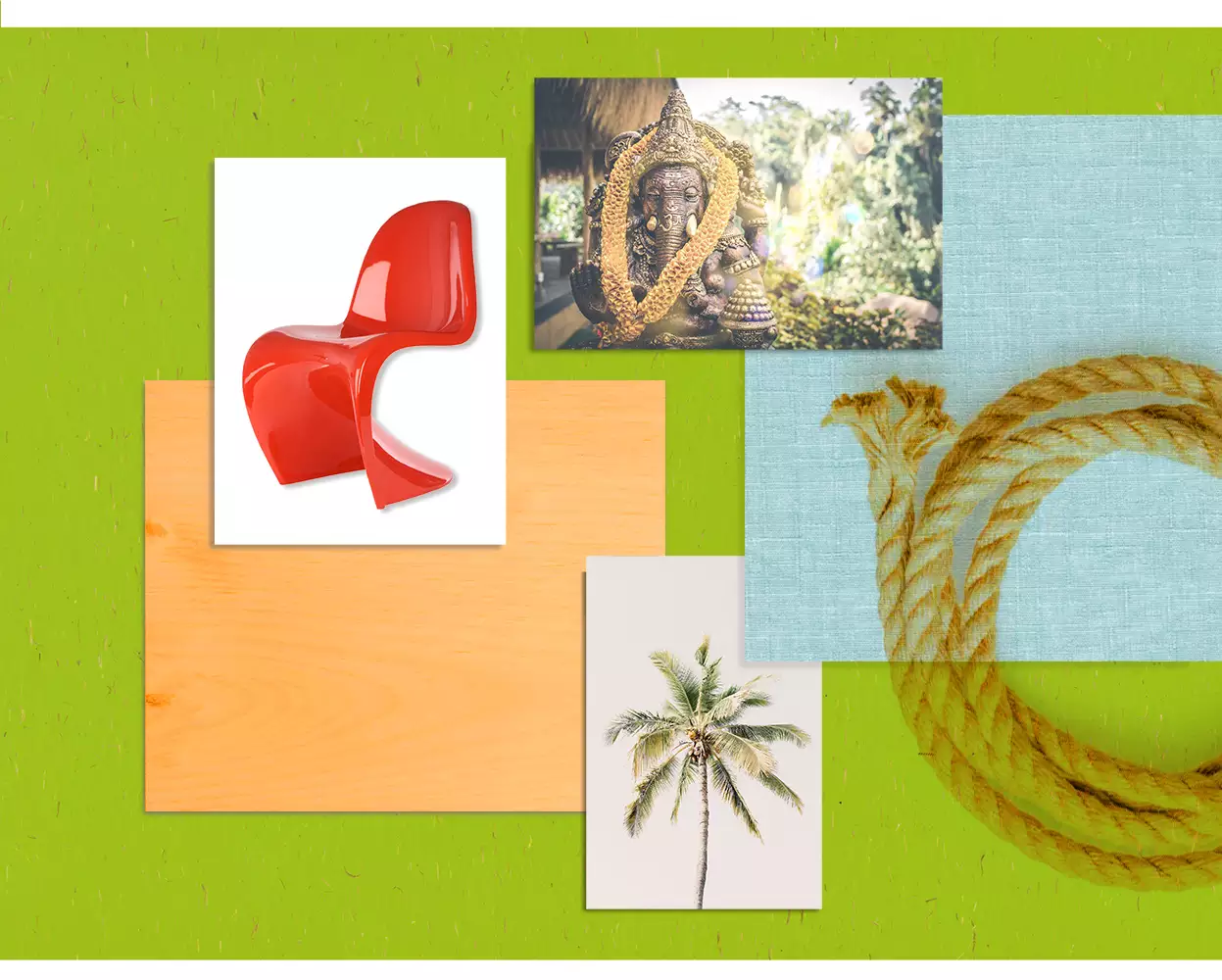 The ultra-small rubber particles that define the design of Dharma recall ripe grapefruits, saffron, ancient roads…
We created a palette that looks to the past with limestone, rusted metal, elderberry: the result is astonishingly modern. 
Yellow is a joy, a fresh start, perfect for a serene surrounding.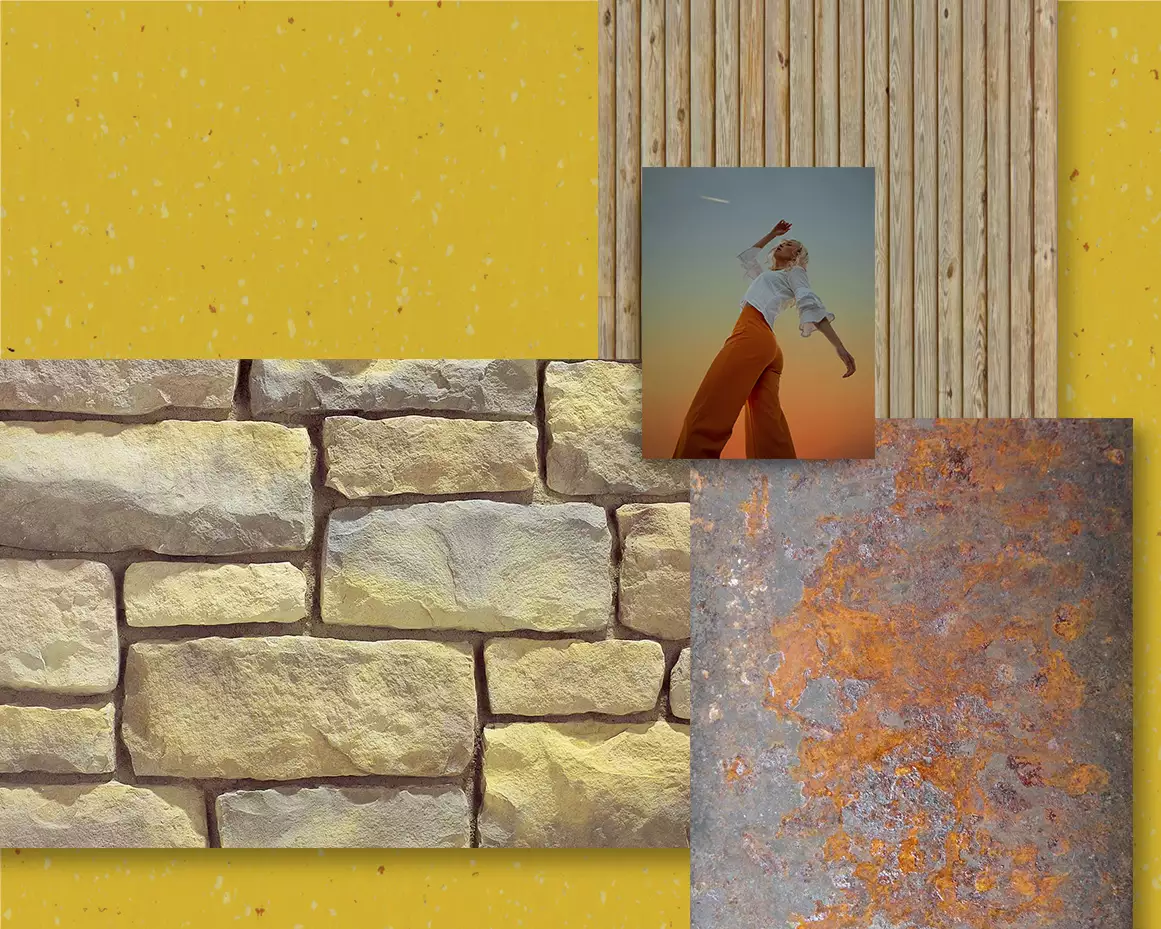 Dharma is nothing but modern, designed for contemporary projects: works very well for offices, integrating with other technical materials such as metals, concrete and digital displays. 
The natural feel of rubber, though, shines through and combines to perfection with classic finishes as well, such as plywood.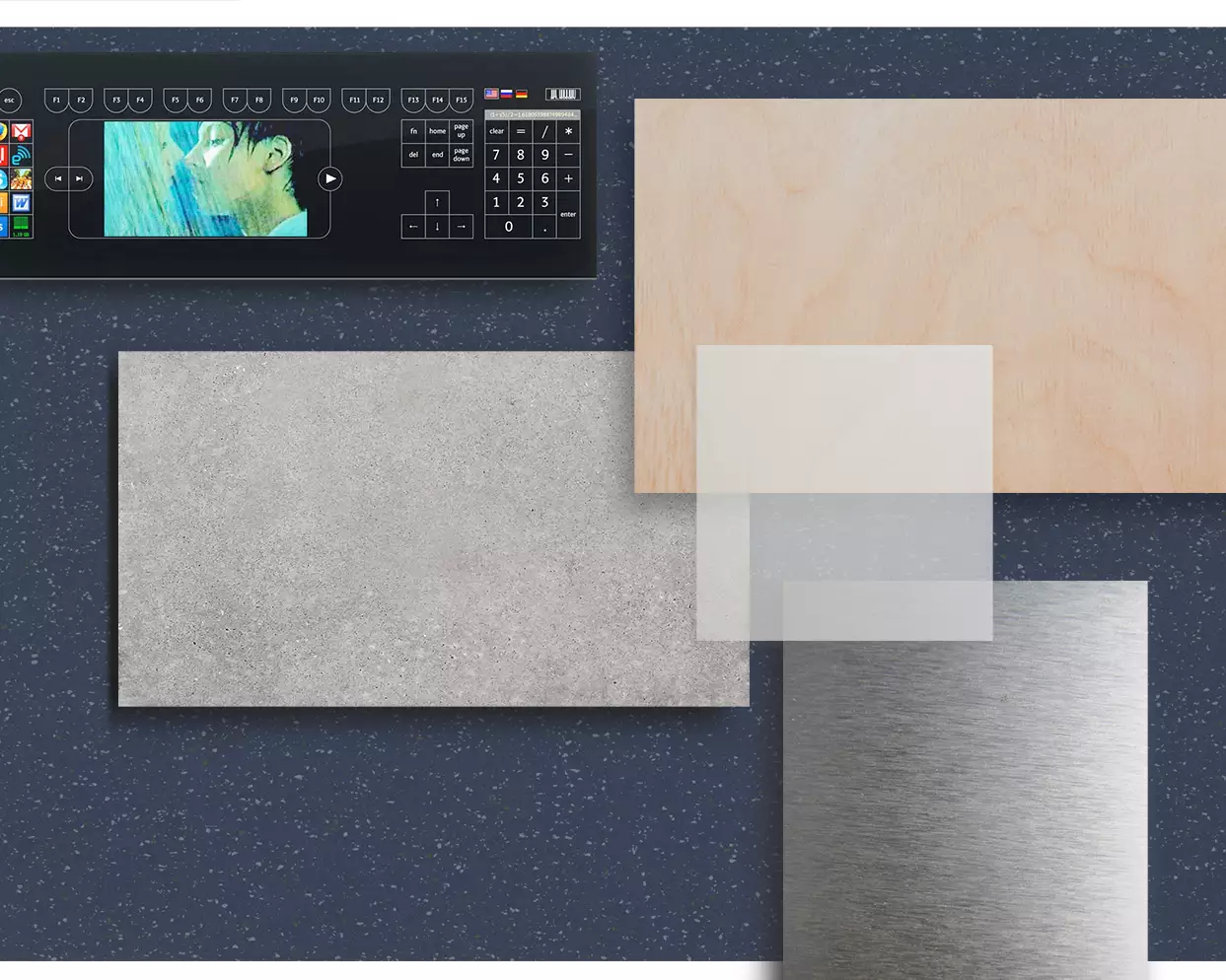 Yellow is the color of mornings, and in schools or in kindergartens, yellow Grain is the colour of the sun.
We imagined an all-yellow palette where rubber is paired with cotton, plastic and yellow wall paint to create a safe, joyous environment.