Of Healthcare and Rubber · 3
From visual appeal to infection control, rubber surfaces feature at the forefront in the design phase of healthcare facilities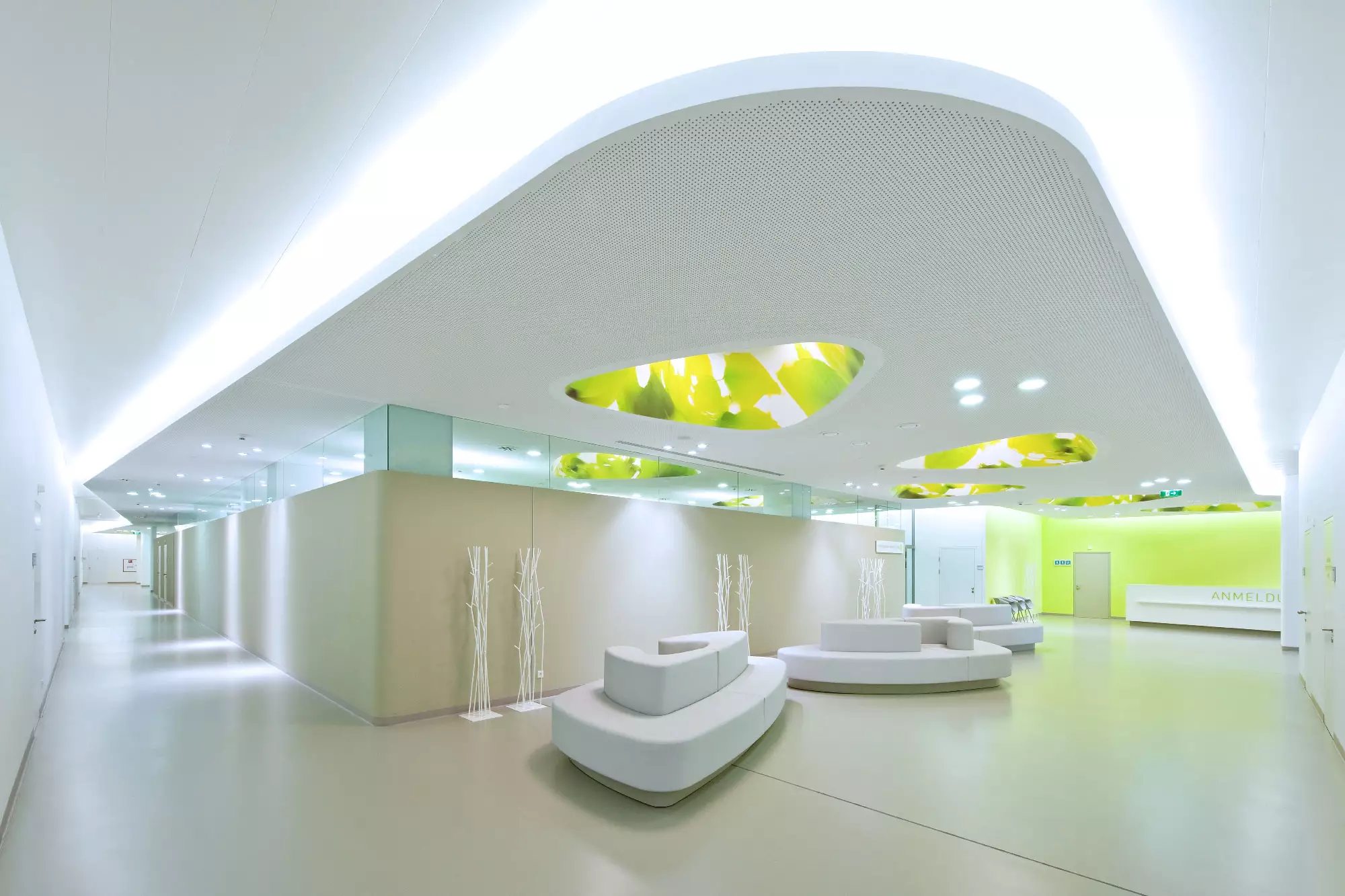 "The world of healthcare is rapidly shifting its foundation: from patient-centred to patient-defined" says Heather Chung of SmithGroupJJR.
"Patients are redefining convenience and accessibility, which in turn changes the services offered by healthcare providers". The setting is changing, from the traditional hospital to the community or the neighbourhood, with an increasing number of front-line services.
Artigo rubber flooring complies with the main environmental certifications that regulate indoor emissions in Europe (Blue Angel in Germany, M1 in Finland) and in America (Greenguard Gold). Artigo flooring contributes to the creation of healthier interiors and qualifies for LEED and BREEAM credits for sustainable buildings.