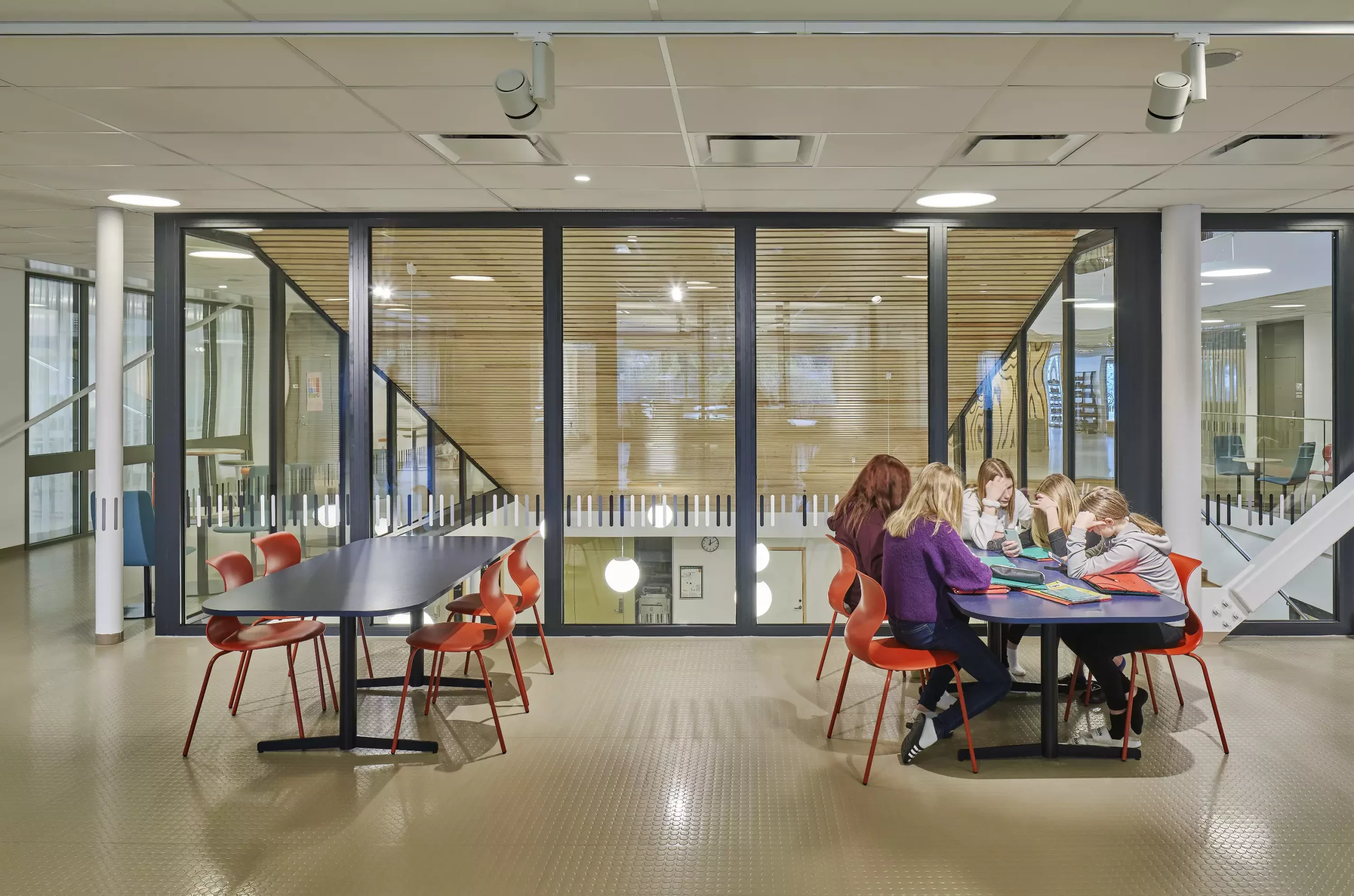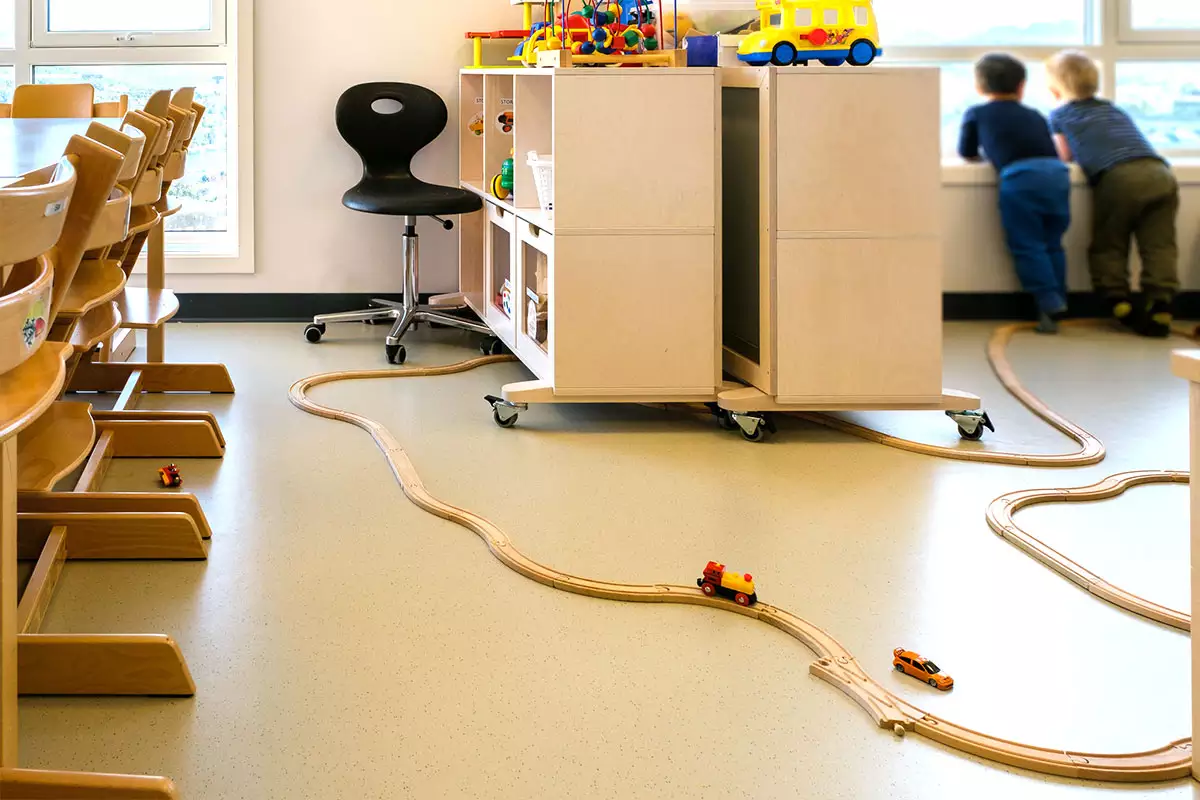 Studies show that people who live and work in environments with good IAQ (Indoor Air Quality) have significantly higher cognitive function scores. That goes for pupils and teachers as well.
Cognitive performance is directly affected by the environment: according to German Blue Angel and US Greenguard certifications, rubber floorings emit very few pollutants to the indoor air and, thus, do not affect the health of the inhabitants.
Artigo acoustic rubber floorings represent a valid solution for entrances, corridors and other heavily-trafficked or common areas.
Our acoustic floorings ensure a reduction of noise due to treading up to 21 dB.
Reference standard EN ISO 10140-1: 2016 – EN ISO 10140-3:2010 – EN ISO 717-2:2013. Certified by CSI, test report 0041/DC/ACU/18_2 date 08/06/2018. Also certified by Cofrac/CSTB for noise reduction 18 dB.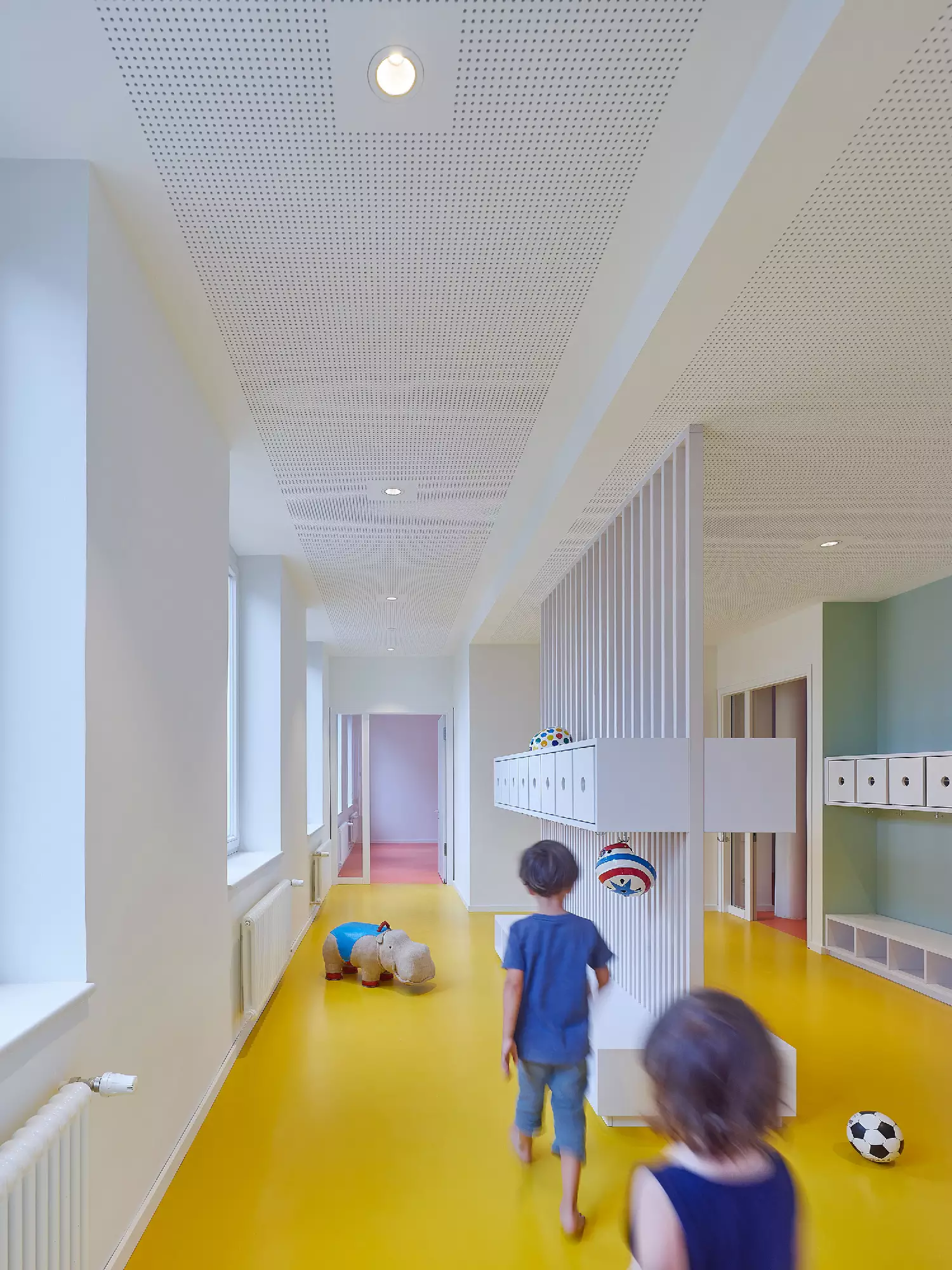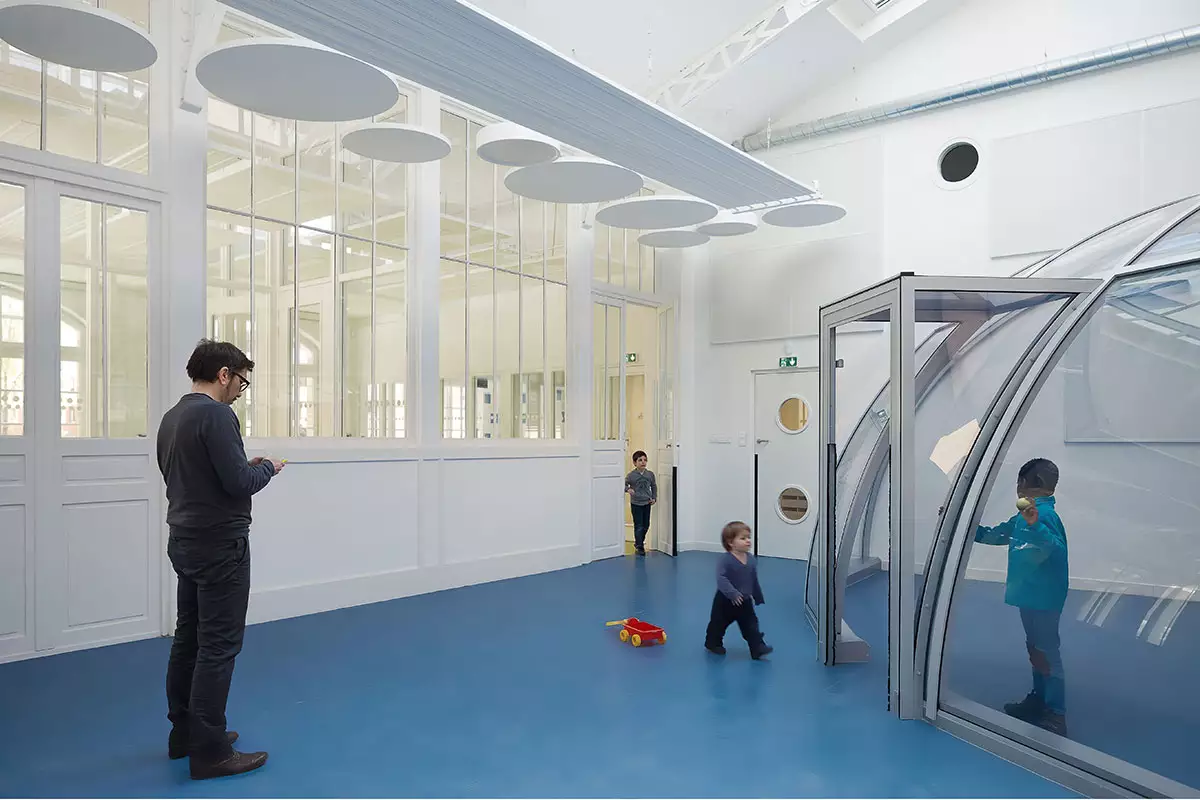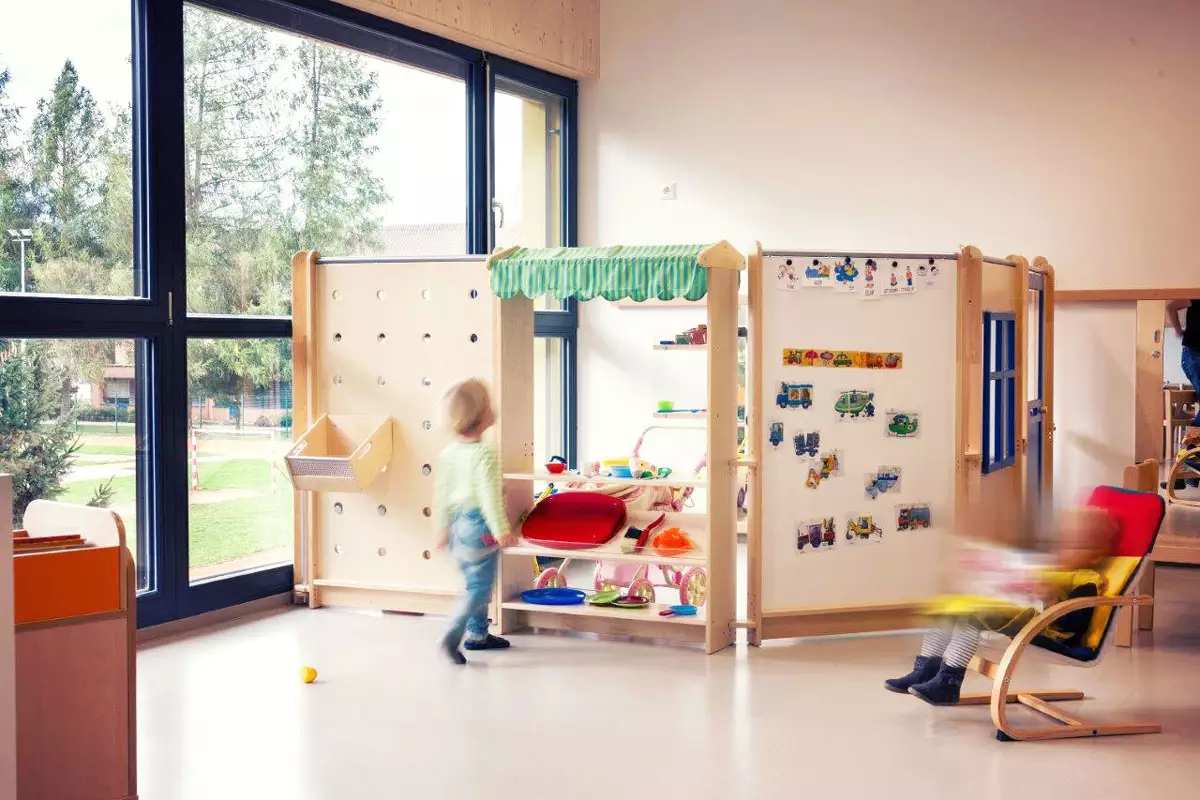 CREATIVITY AND UNIQUENESS
In kindergartens the floor is more than something you just walk on. For the children, it is just another part of the environment to play with. Also, they often go around with naked feet.
In first grades the use of colors, patterns and designs adds an inviting atmosphere to the building. From the entrance to the common areas up to the single classes, the building is a canvas to be filled with motivation and enthusiasm. 
Artigo rubber floorings offer the greatest creative freedom a designer could aspire to. From the possibility to cut and mix different colors and shapes to create decors and patterns in the floor, to exciting pairings between rubber and wood or textiles: so many ways to turn a school into a powerful learning tool and, at the same time, ensure a cosy and relaxed atmosphere.