Resilience: the ability to withstand pressure, erosion… 
The capacity to stand the test of time, even longer than expected. Rubber flooring may not be the first thing that comes to mind when thinking about resilience, but these examples, taken all over Italy, certainly make a strong case about the durability of our surfaces. 
National Library / Torino
Rubber flooring installed in 1973
Photographed in 2000
The National Library in Turin was founded in 1723. The construction of the new site, in Carlo Alberto Square, began in 1957, directed by a team that comprised architects Massimo Amodei, Pasquale Carbonara, Italo Insolera, Aldo Livadiotti, Antonio Quistelli. The project was concluded in 1973. That same year the original rubber flooring by Artigo was laid with a total surface of 10000 sqm – the very same flooring visitors encounter today, in great conditions and fundamental in the aesthetic definition of the architectural space.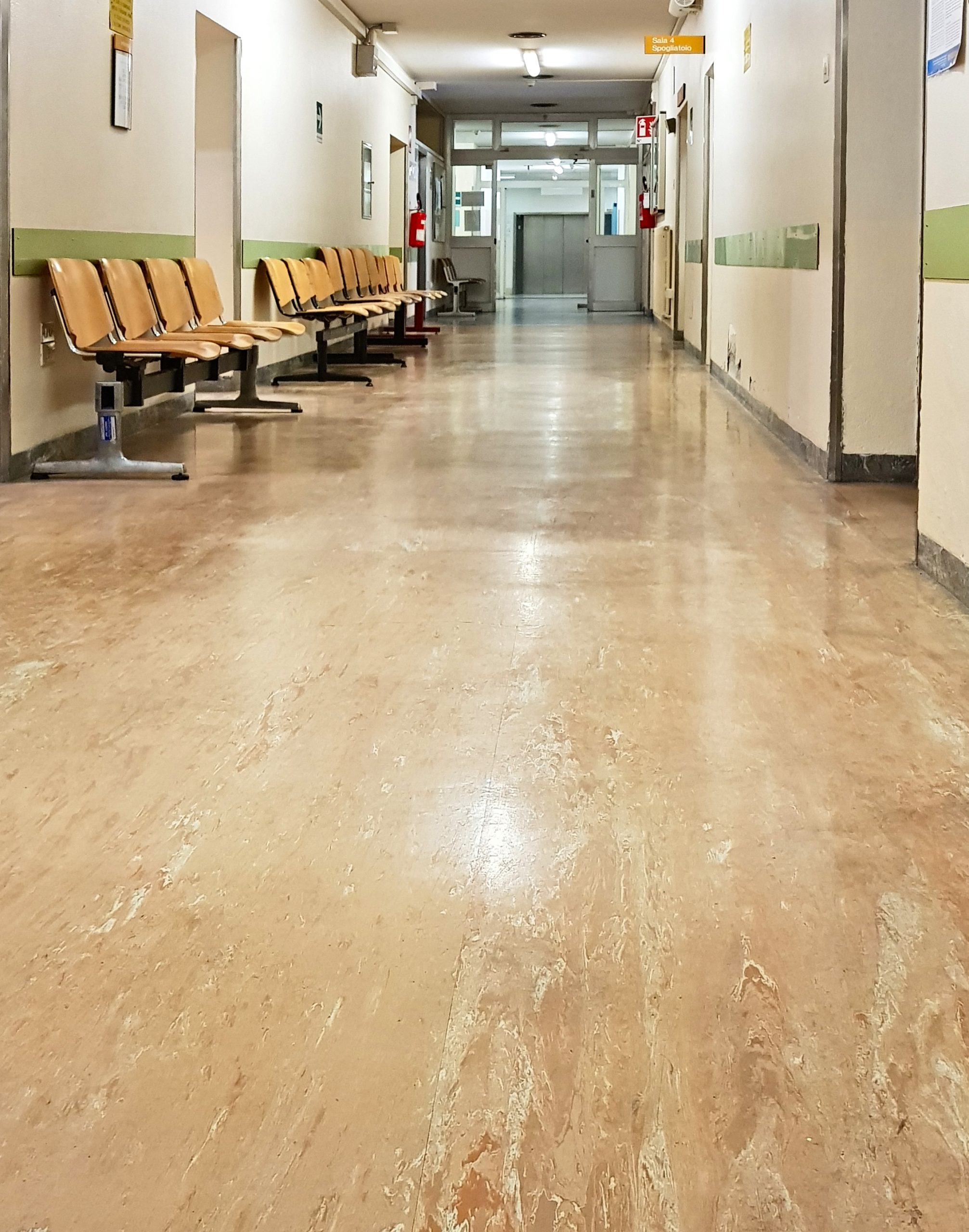 St. Orsola Hospital / Bologna
Rubber flooring installed in 1974
Photographed in 2018
The history of the hospital can be traced back to 1592. In 1869 it became the clinic of the Faculty of Medicine.In the 1970s it merged with Malpighi Hospital and underwent a massive reformation. Artigo contributed this marbled rubber floor, still in place today in pavilion 21, showing just a hint of a "rugged" look.
City Theatre / Alessandria
Rubber flooring installed in 1972
Photographed in 2010
The theatre was re-built in the early 1970s taking the place of the "Virginia Marini" hall, destroyed during WWII.
The theatre went through a long refurbishment work and opened again in 2016, with our original rubber flooring still in place.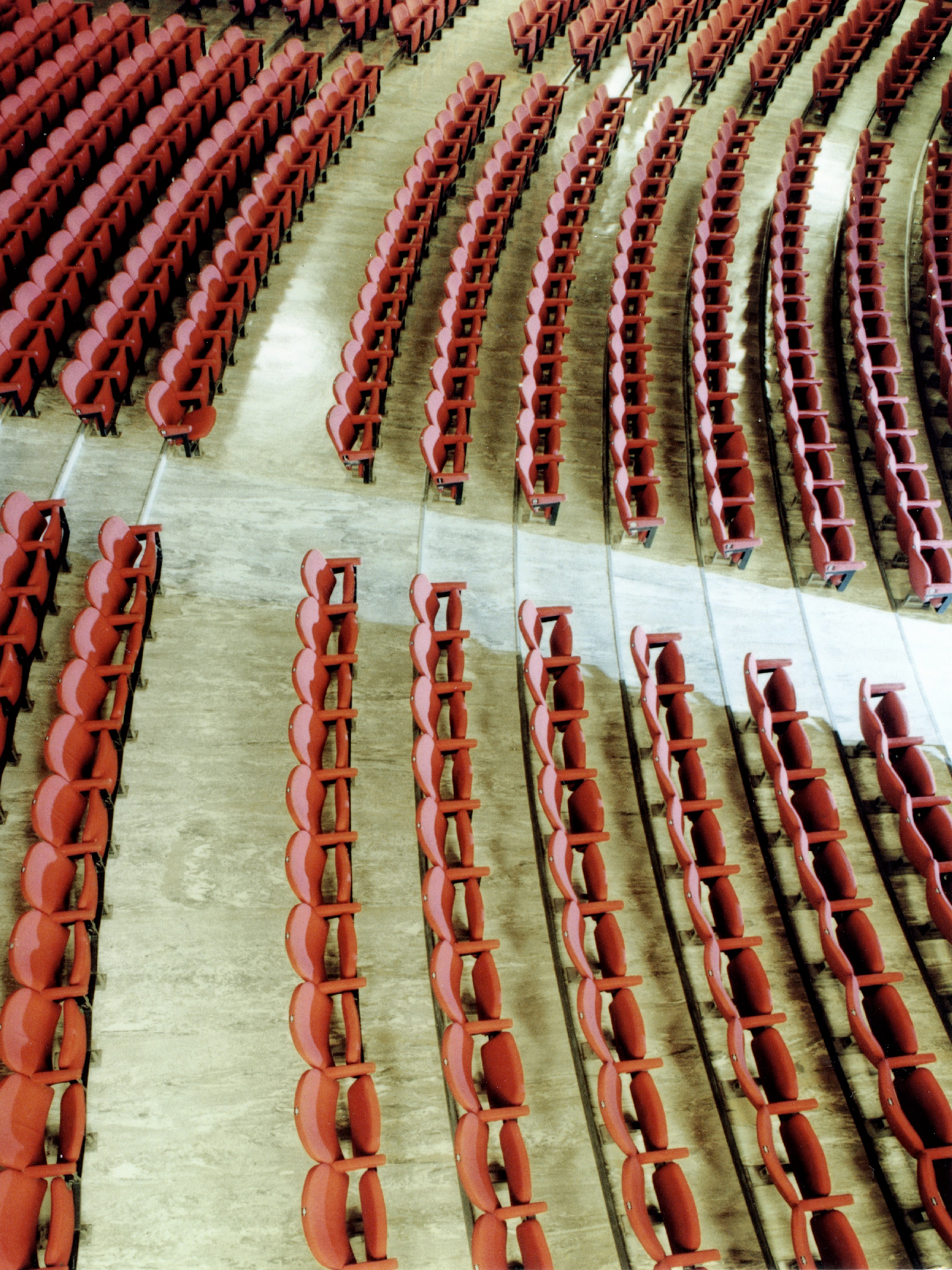 San Gerardo Hospital / Monza
Rubber flooring installed in 1975
Photographed in 2016
San Gerardo is more than a Hospital: it is an institution. Founded in 1174 as a shelter for the poor, it has since represented a beacon of care and excellency for a densely-populated area.Today it also hosts the faculty of Medicine and Surgery of the University of Milan. Recently a new architectural body has been added: named the Palazzina Accoglienza (Welcoming Building), is a 4-floors unit housing 83 outpatient clinics. The floorings for the new Palazzina come from our Grain collection. The original rubber floorings installed in 1970s in the old buildings are still in very good conditions.
Palazzina Reale Santa Maria Novella / Firenze
Rubber flooring installed in 1935
Photographed in 2016
Architects collective Gruppo Toscano, led by Giovanni Michelucci, are finally seeing the fruition of their one-year commitment to a new project: the Royal Pavillon (Palazzina) of Santa Maria Novella, built to house the Royal Family during their stays in Florence.
In the porch, meant to be crossed by vehicles, a revolutionary material is chosen: rubber. Provided by our alma mater, Pirelli, a black rubber flooring made of rectangular, ridged tiles creates a surprisingly modern, optical texture. That same flooring is still there today.
"*" indicates required fields