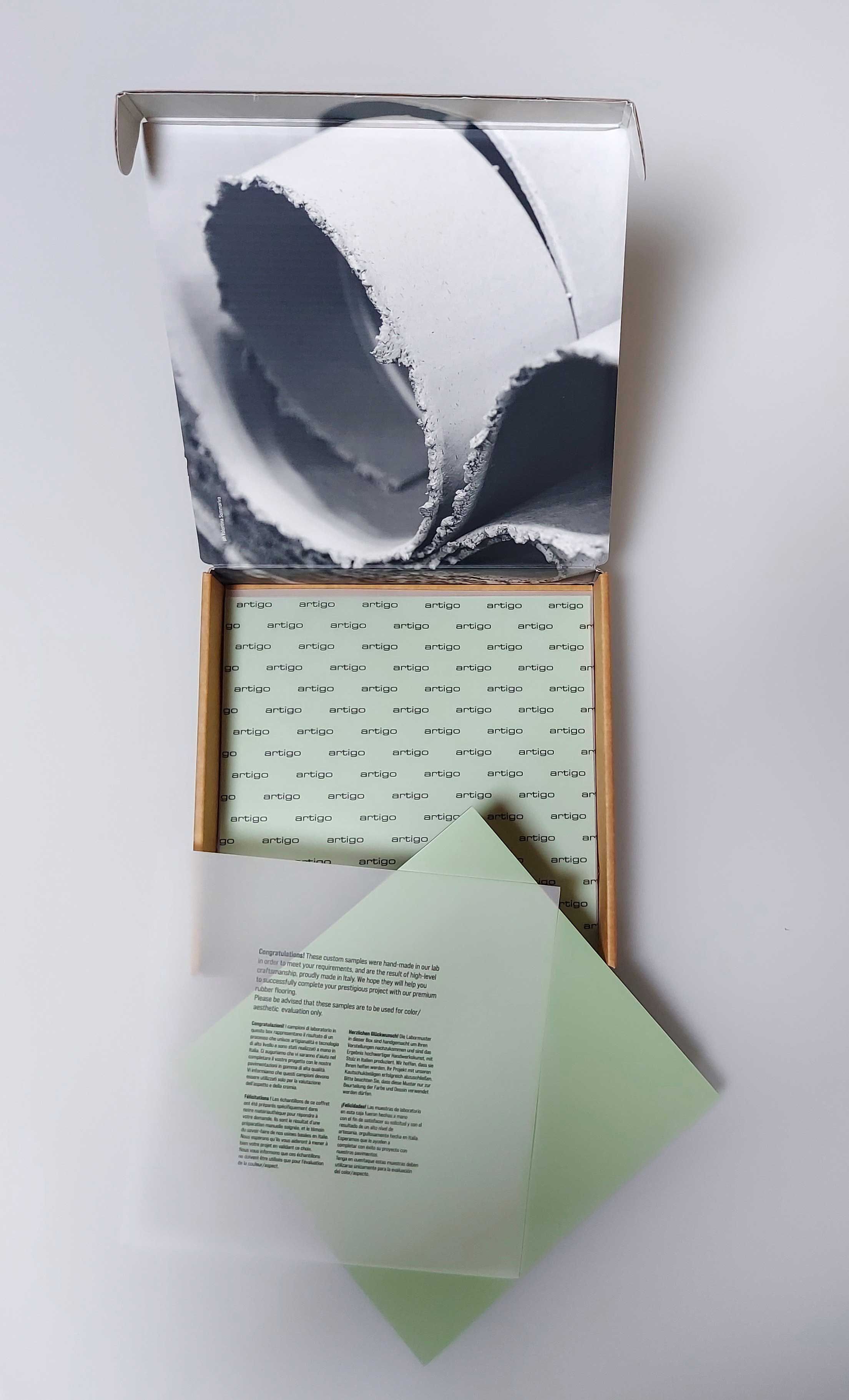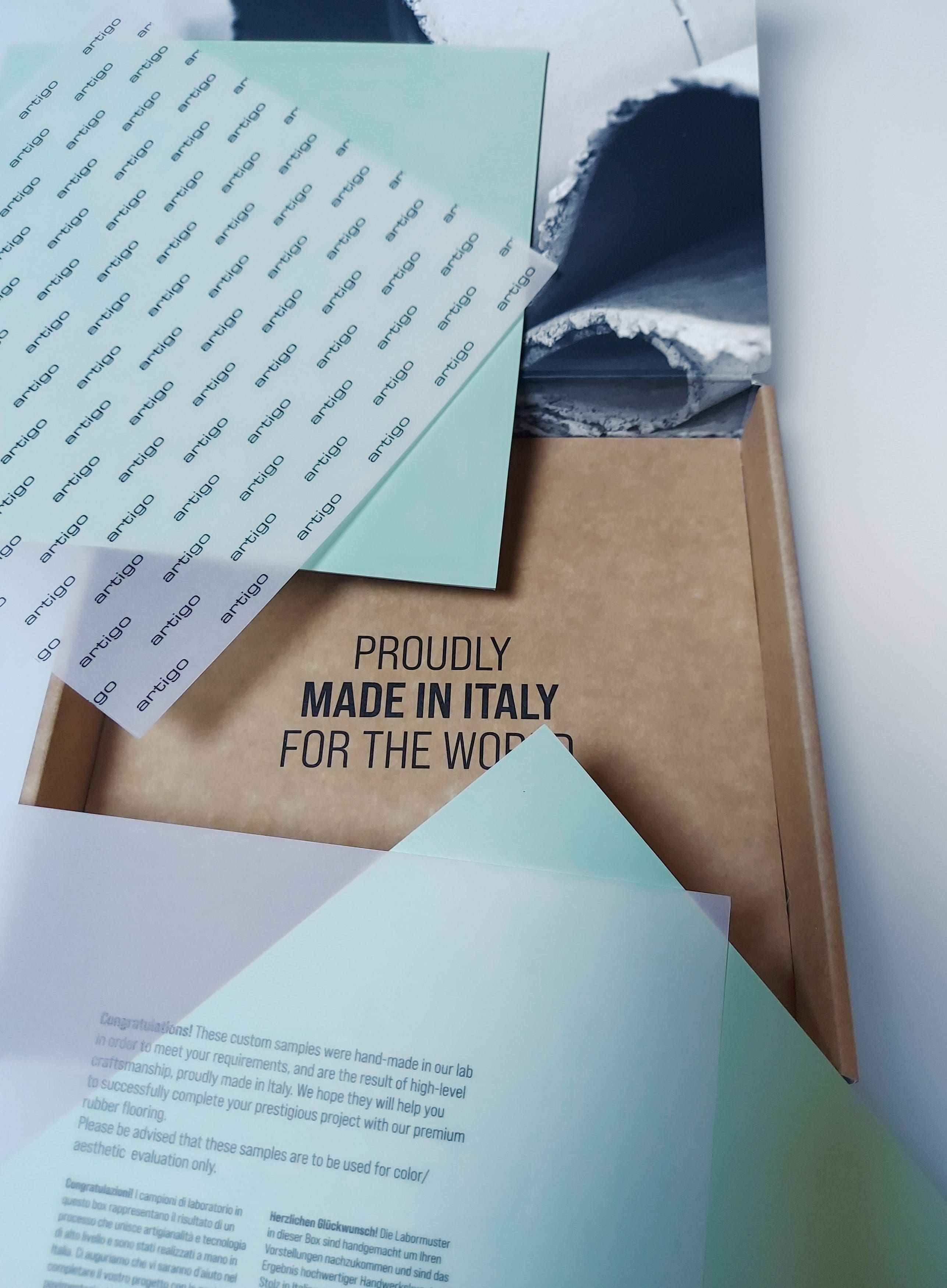 Special samples for special projects
We always encourage architects and flooring professionals to ask us for custom-made floorings.
Feel free to  ask for that colour you won't compromise about and we will take from there.
Entirely hand-made in our labs in Italy, our custom samples are the result of high-level craftsmanship, proudly made in Italy. 
You will receive your samples in an exclusive box, with our best wishes and we hope they will help you to successfully complete your prestigious project with our premium rubber flooring.