Sustainability as driver for future growth
Sustainability is the heart of our corporate vision; it outlines our commitment to creating a sustainable future.
We work respecting the economic and social context we engage with, by fully protecting the ecosystem and focusing on an efficient use of energy resources and on reducing environmental impact.
To us, being sustainable means producing in a conscious and responsible way.
We ensure quality, safety and aesthetic features to our customers; products that meet high sustainability standards and reflect circular economy models.
Climate change is a challenge and a key commitment for our sector. The electricity we use in our production plants comes from 100% renewable sources. We invested in managing energy effectively, by implementing measures to improve our energy efficiency and reduce greenhouse gas emissions, within the Energy Management System ISO 5000. To define our carbon footprint, we achieve the ISO 14064 certification; analysing our carbon footprint helps us to reduce greenhouse gas emissions and to implement improvement projects.
Our sustainability strategy is deeply rooted in our corporate identity.
Our activities revolve around a constant dialogue with our stakeholders, through interactive and proactive communications, with the aim of establishing and preserving long-lasting, solid relationships.
Transparency and measurability: our certifications
We pursue a vision of transparency and measurability. The certifications we've obtained over the years are an essential part of our identity; they talk about what we do, and – first and foremost – about how we do it. They testify how much sustainability – in its broadest sense – is integrated in the way we do business, and is related to the pillars of our history.
Our products are placed in large buildings: hospitals, airports, libraries, museums, schools; those places are open to everyone, and that's why complying with quality and sustainability-related standards that can ensure safety and increase collective welfare is so important. We constantly strive to ensure that our products are free from PVC, heavy metals, halogens and volatile plasticizers, to ensure low VOC emissions. Also, the majority of our products meets the MEC (Minimum Environmental Criteria), as they contain recycled or recovered materials.
Growth starts from people
Our approach is based on values and principles that drive our business. Here at Artigo, we promote the growth of the people who work with us; we promote activities to improve everyone's life; an inclusive and proactive culture that brings welfare inside and outside the company.
Growing as a company means helping our people, their skills to grow, without underestimating the uniqueness of every single person. The constant attention we devote to people, training and involvement, empathy and kindness, is a priority with long-term effects; our employees are better motivated, and this sparks an increase in productivity, and in attracting and keeping talent within the company; consequently, our position on the market is positively affected by this.
We are committed to building mutually trustworthy relationships that last over time.
Authentic sustainability: a concrete path
We undertook a journey aimed at defining and improving the ESG (Environment, Social, Governance) performance. The actions we are implementing help us to contribute to the Agenda 2030 sustainable development goals, and to set new targets in the short and long period. Sustainability exists only if change is widespread, if it becomes a stepping stone from which to start anew, for today's and future generations.
We've always strived to improve the environmental, energy and social performance in every aspect of our business; working with high-level consultants, who share our values and principles, is an effective action plan for our evolution.
The sustainability strategy we've implemented allows us to talk about authentic sustainability, which generates opportunities for development and growth.
Artigo, a virtuous guide for your contemporary architecture projects
Being a reliable partner in the rubber flooring sector is a great achievement, something we are proud of, unfolding through the quality of our floors, and also through the passion that characterizes us, and our corporate responsibility, obtained through team work that generates tangible value.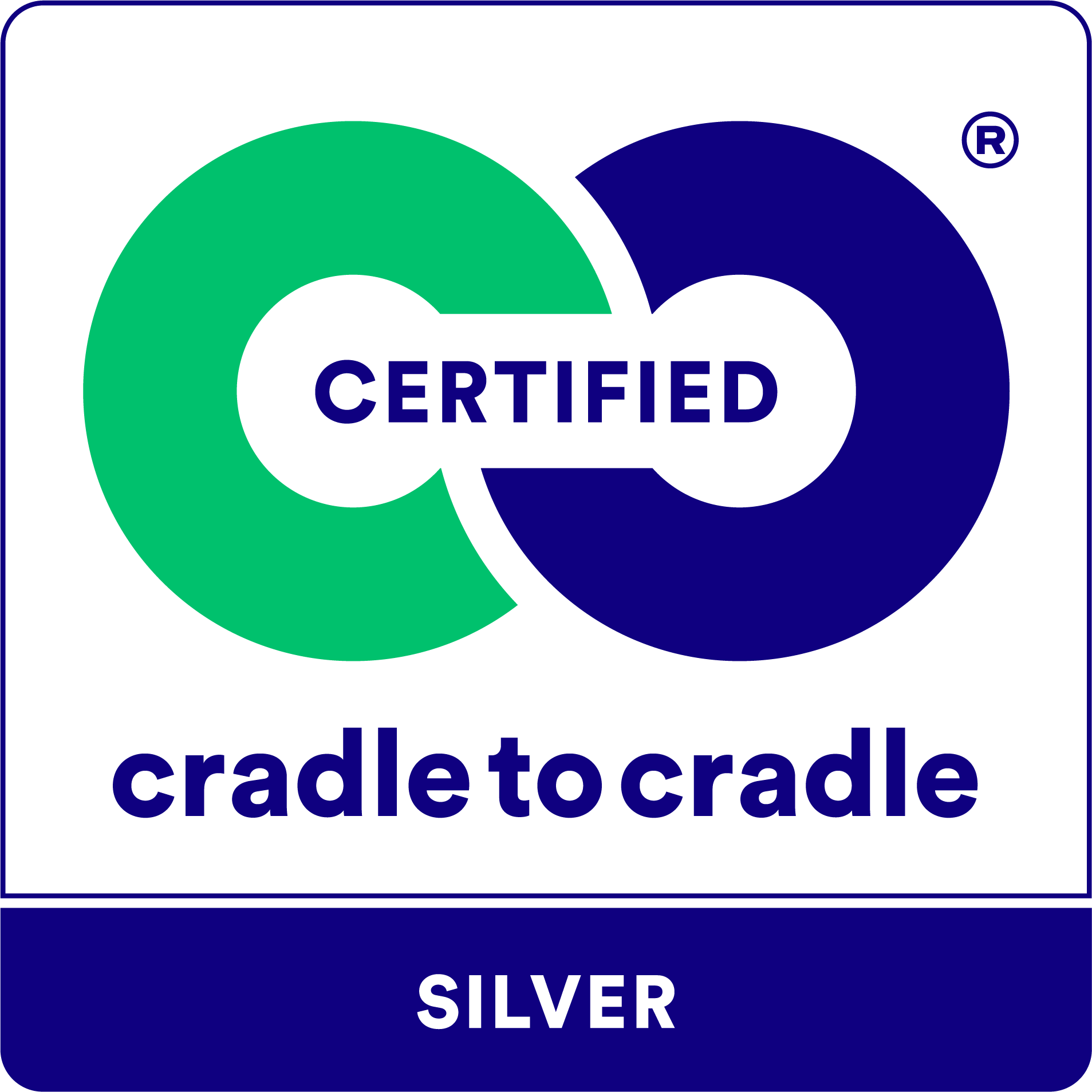 CRADLE TO CRADLE CERTIFIED®
Cradle to Cradle Certified® is a globally recognised measure of safer, more sustainable products made for the circular economy. Aimed at having a positive impact on people and the planet, Cradle to Cradle® design principles apply to product assessed for environmental and social performance across five critical sustainability categories: material health; material reutilization; renewable energy and carbon management; water stewardship; social fairness. Cradle to Cradle Certified® is recognised as a preferred product certification by many organisations and sustainability standards, including BREEAM and LEED.
Certified products Granito, Grain, Kayar, Nd Uni, Natura, Dharma, Screed, Lava, Zeus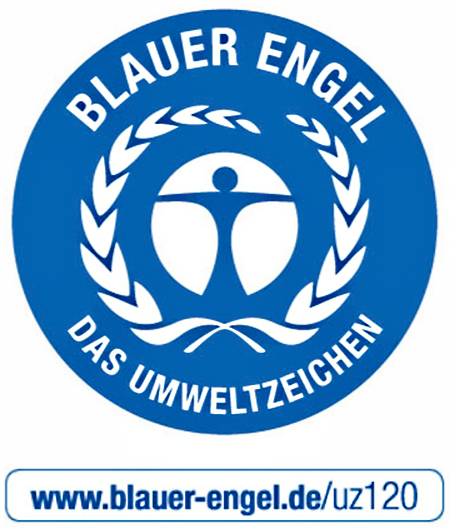 Identifies the best products from an ecological and environmental point of view; it ensures the non-toxicity of the finished product and its components, and ensures very low VOC emissions within buildings.
Certified products Nd Uni, Kayar, Grain, Granito, Zeus, Screed, Natura, Lava, Dharma, BS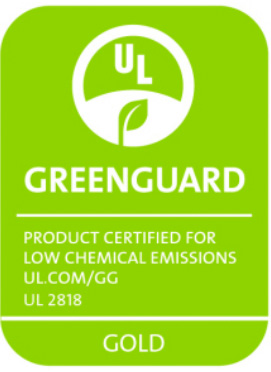 Gives assurance that products designed for use in indoor spaces (and thus providing good indoor air quality) meet strict chemical emissions limits, which contribute to the creation of healthier interiors. Ensures that a product has met some of the world's most rigorous and comprehensive standards for low emissions of volatile organic compounds (VOCs) into indoor air. The Greenguard Gold standard includes health based criteria for additional chemicals and also requires lower total VOC emissions levels to ensure that products are acceptable for use in environments such as schools and healthcare facilities.
Certified products Nd Uni, Grain, Kayar, Granito, Zeus, LL, Screed, Lava, Natura, BS, X-Elastic, Dharma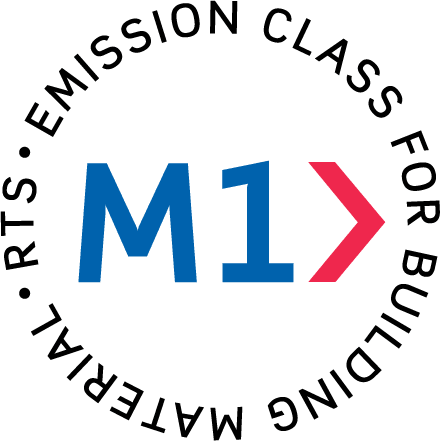 The lowest emission class of the Finnish voluntary emission classification system, and requires VOC and formaldehyde testing in an emission chamber after 28 days. It includes an odour testing,  distinguishing the M1 label from any other low VOC specification around the Globe.
Certified products Nd Uni, Kayar, Grain, Granito, Zeus, Screed, Natura, Lava, Dharma, BS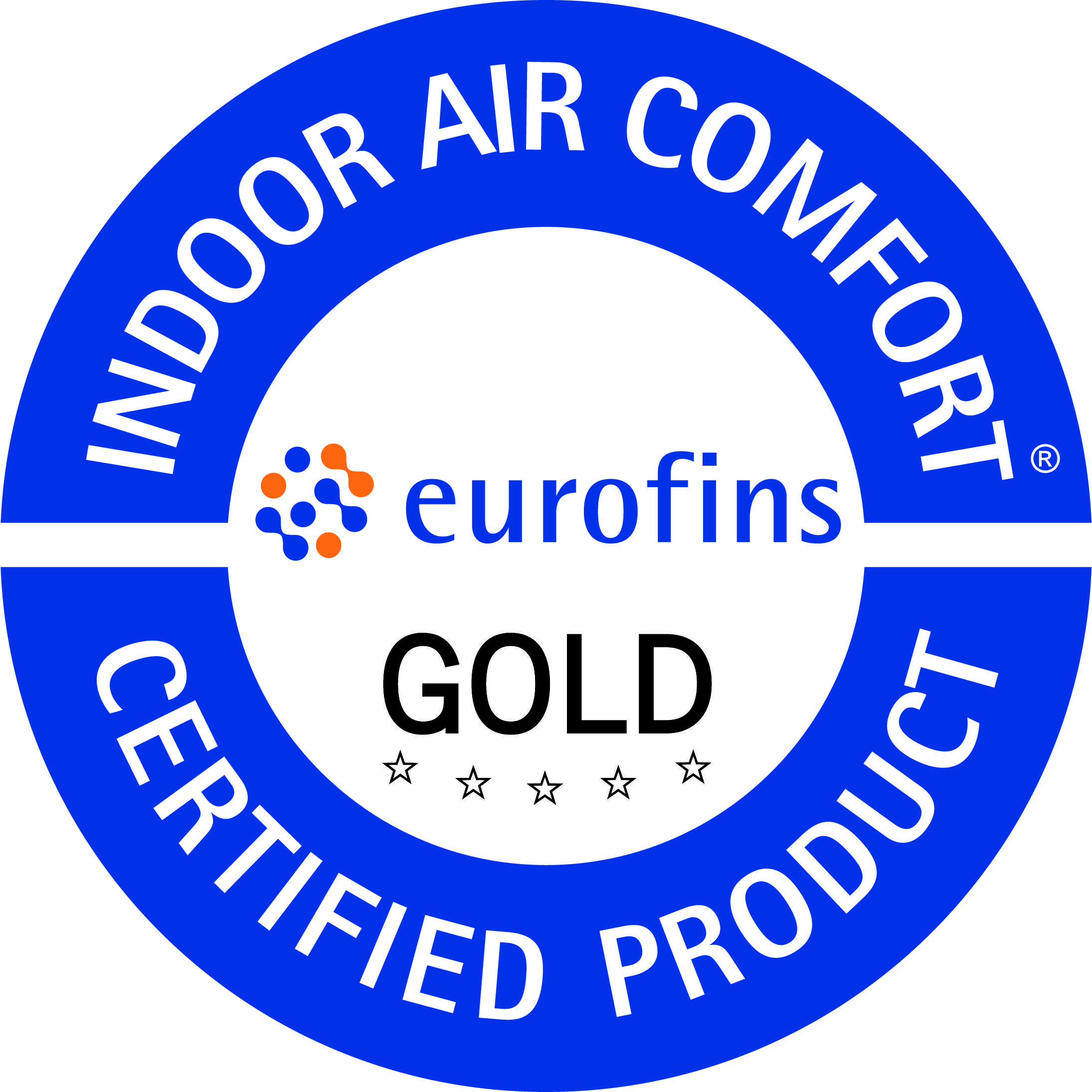 Shows compliance of product emissions with the criteria of all legal specifications issued by authorities in the European Union and its Member States and also with most of the voluntary labels on VOC emissions from products.This makes Indoor Air Comfort GOLD the most ambitious low-emitting label in whole Europe. Indoor Air Comfort GOLD include more than testing: this program includes an internal quality program at the production site to ensure continuous manufacture of low-emitting products, including on-site audits, re-testing and certification – all together giving a very high level of reliability of the statement on very low VOC emissions.
Certified products Zeus, Granito, Kayar, Lava, Natura, Dharma, Screed, Nd Uni, Grain, BS, Ant 48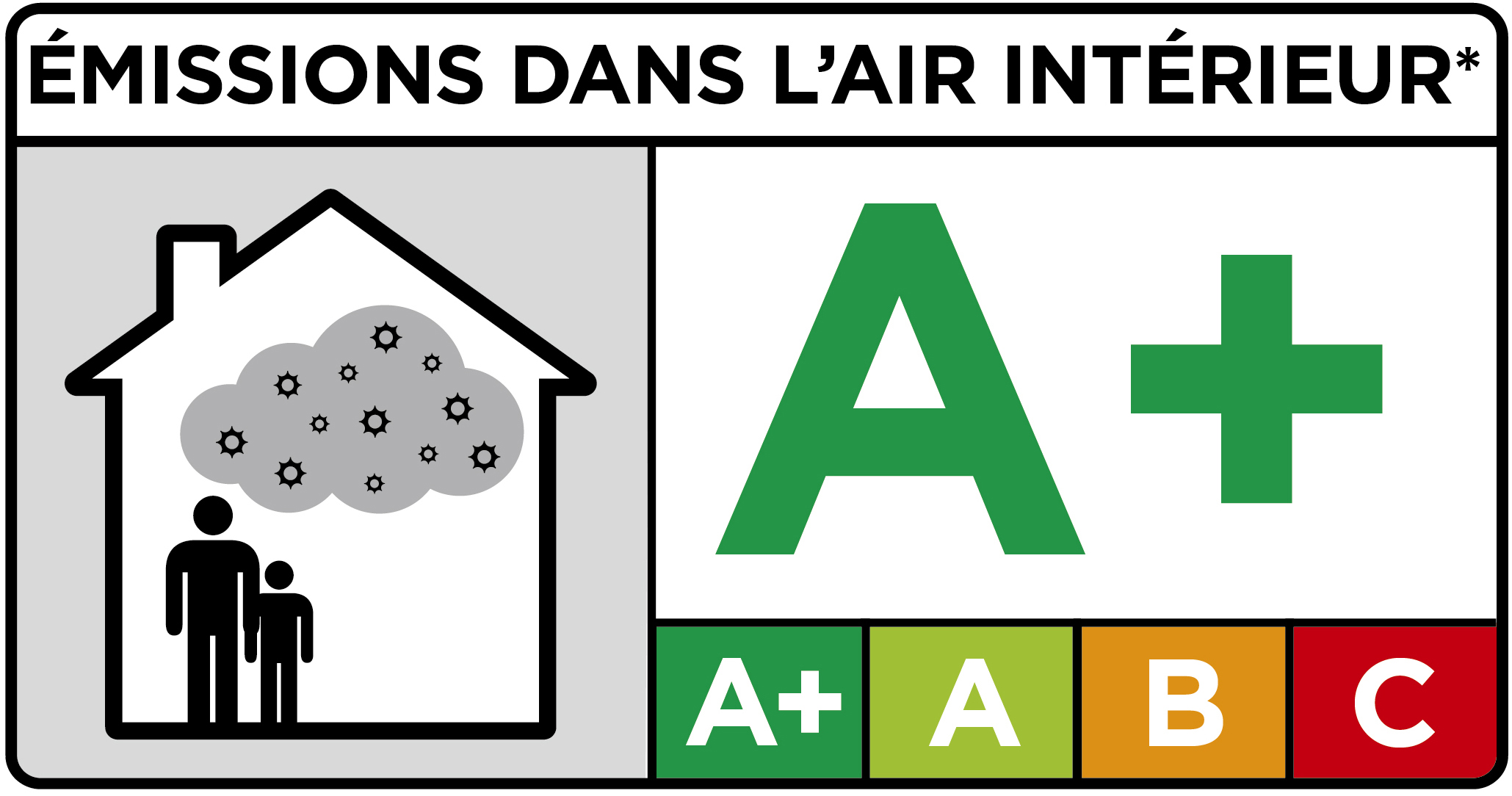 Certifying in a simple and direct way the level of emissions of volatile organic compounds according to French law. All of our products have obtained the highest class A +.
Certified products Nd Uni, Kayar, Grain, Granito, Zeus, Screed, Natura, Lava, Dharma, BS, LL, X-Elastic, Ant 48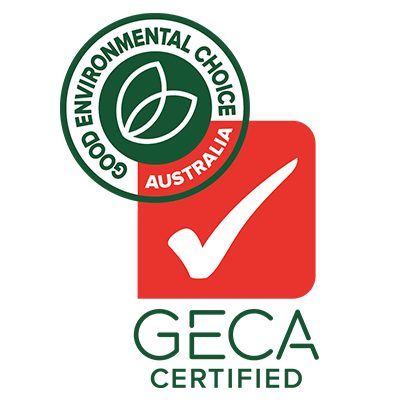 The GECA Ecolabel (Good Environmental Choice Australia)  is globally recognized as a robust and credible form of environmental labeling as it involves multiple criteria and life cycle considerations. The product and the Company are independently assessed to meet a wide range of environmental, human health and social impact criteria.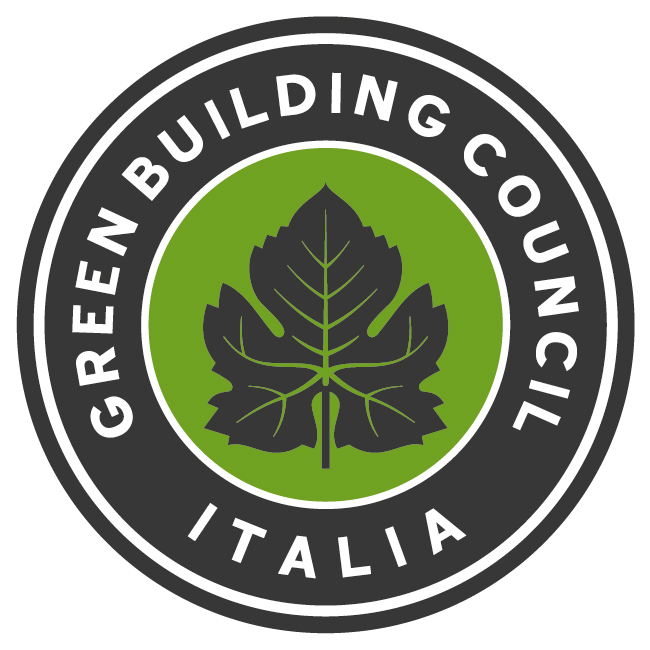 The Green Building Council Italy is a non profit organization that is part of the international network of GBC present in many other countries; it is a member of the World GBC and partner of USGBC. These associations share the objectives of promoting and accelerating the creation of a building culture of sustainability, raising public awareness and the institutional standards on the impact that the methods of design and construction of buildings have on the quality of life of citizens, providing clear parameters to the industry, encouraging the comparison between the industry by creating a community of sustainable building. Artigo is member of GBC Italy since 2010.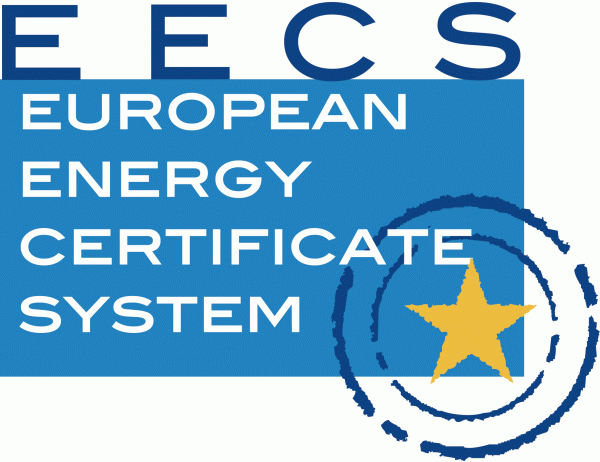 The Guarantee of Origin (GO) is an electronic certification that certifies the renewable origin of the sources used by the plants, and is able to guarantee that the electricity it uses in its production plants comes 100% from renewable sources: wind, sun, water.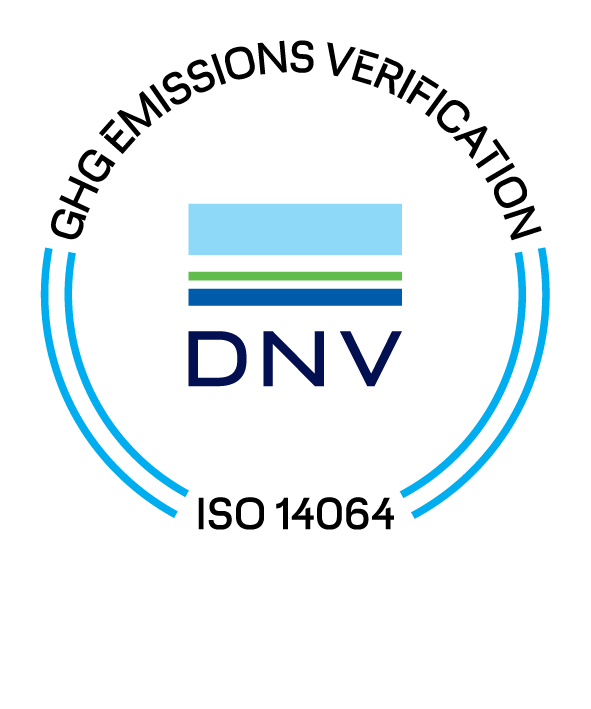 The verification of Greenhouse Gas Emissions allows the company to have a reliable and robust reporting methodology and to start analysing actions to reduce and/or offset the emissions of its products and services, thus demonstrating in a tangible way its own commitment to the environmental impact of its products.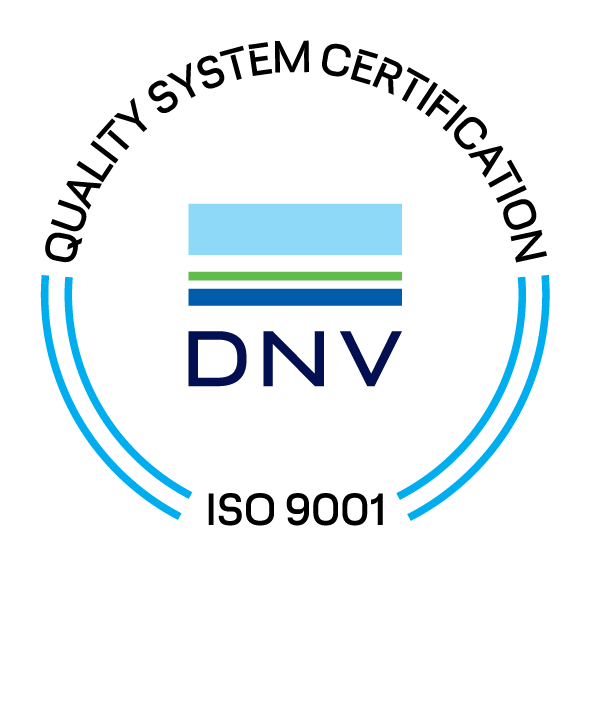 The international standard that outlines the modalities to achieve high performance by implementing processes to improve operational efficiency at all levels. It aims to enhance customer satisfaction through the quality assurance process and that products are compliant with the applicable requirements.
The internationally recognized standard for the certification of the environmental management system of a company that provides a systematic framework for the integration of practices to protect the environment, prevent pollution, reduce the amount of waste, consumption of energy and materials.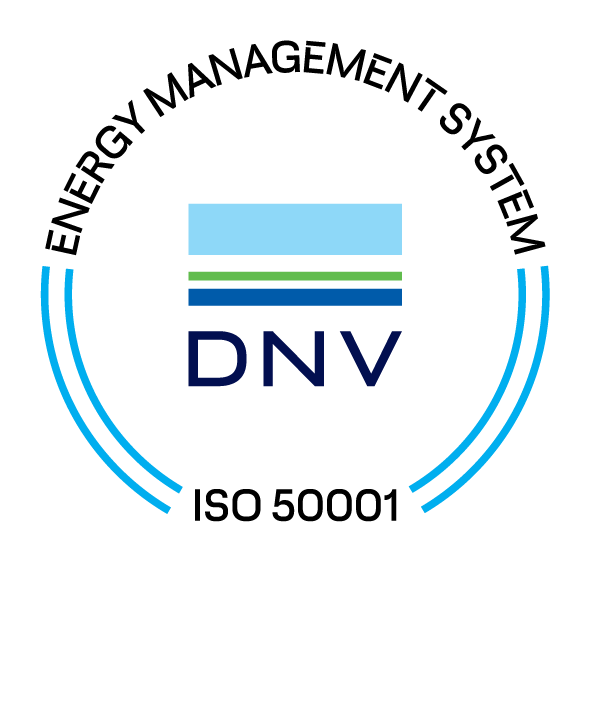 The international standard that helps the company to efficiently manage the energy it consumes. It provides the guidelines for creating an energy management system within the company with the main goal to enable the implementation of measures to improve energy efficiency, reduce energy costs, and decrease environmental impacts such as greenhouse gas emissions.
"*" indicates required fields