A design experiment that came to be during Supersalone in Milan in 2021.
A student project that brings a fresh look to an icon of italian design.
BS rubber flooring, designed in 1962 for the first line of the Milano underground system, becomes a possible furniture collection.
Project by Chiara Torterolo and Luca Vernieri / Naba
Photos by Stefania Zanetti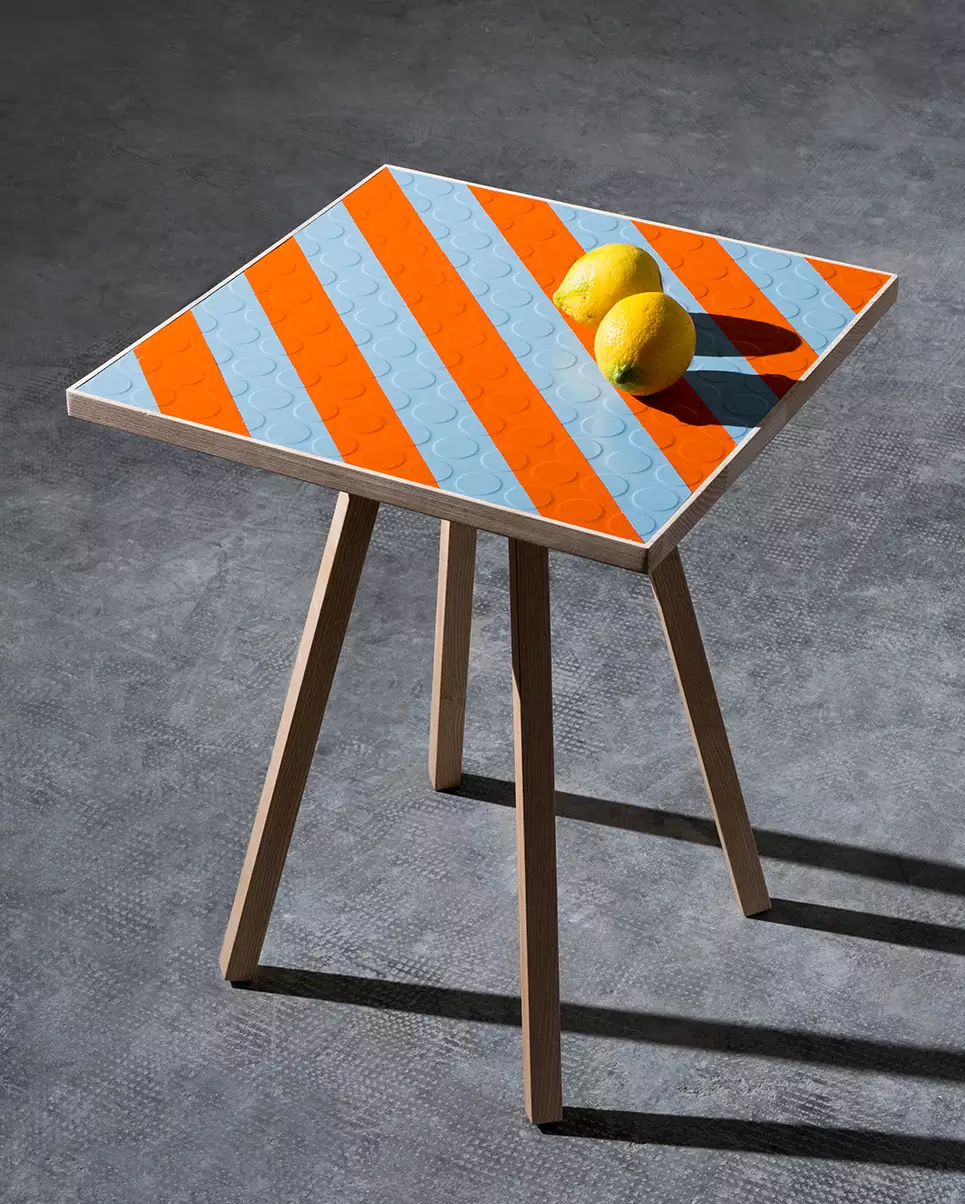 "We made the choice to subvert the way rubber floorings are usually implemented, redifining dynamics and context. Creating a new expressive potential.
So we started with an horizontal surface that is not a floor (the tables), then moved to a vertical surface (the cupboard) and then to a curved surface (the bins)".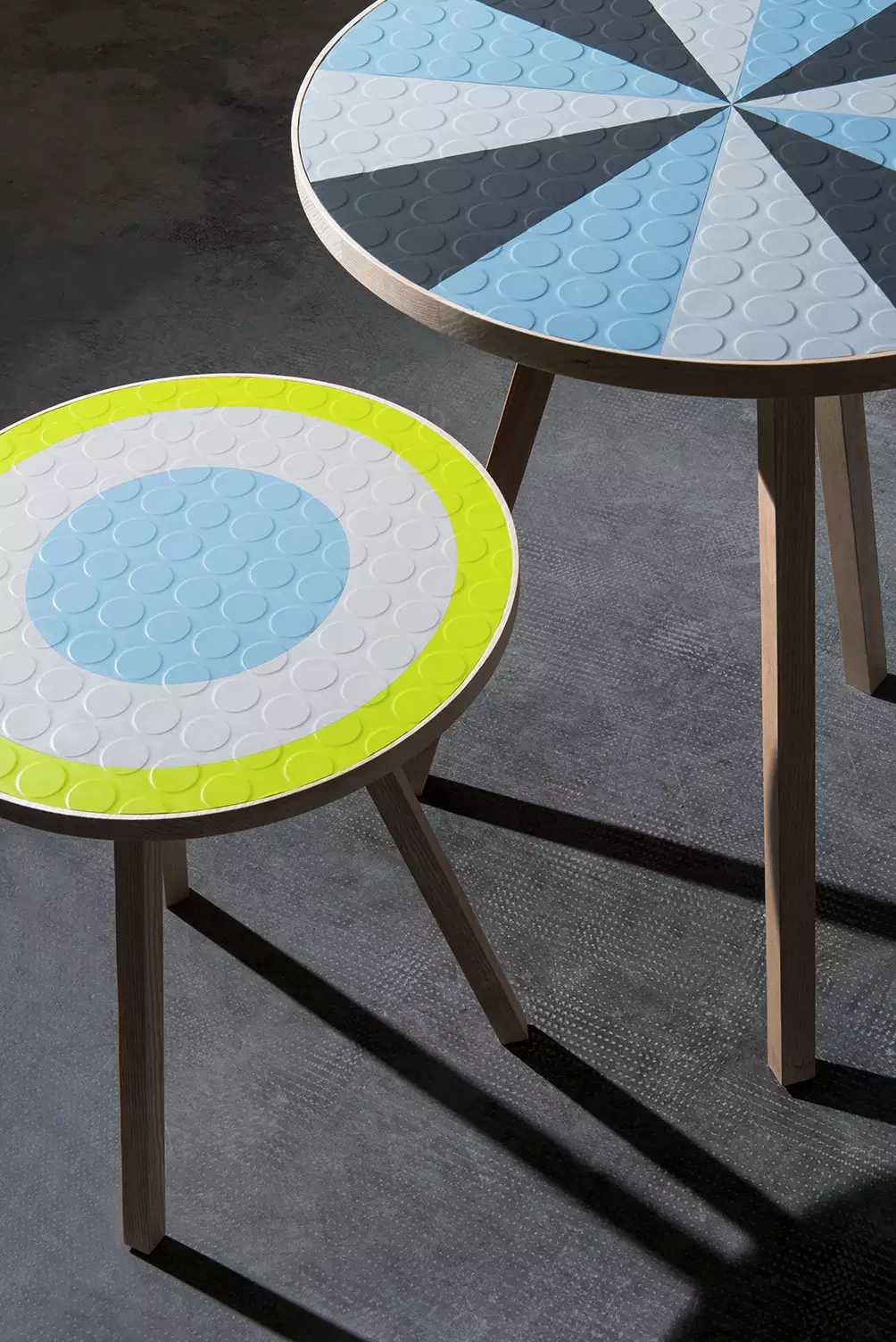 "Our Dots series offers a different perspective on rubber as a material. It enhances its qualities through a series of new formal and chromatic compositions, opening the way to further experimentations".